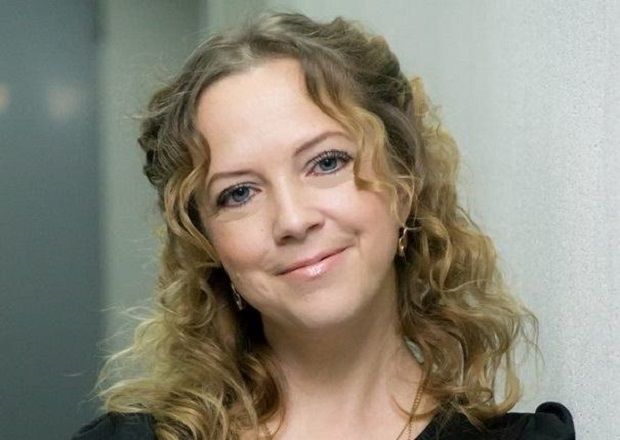 Iryna Nozdrovska / Facebook
But the crusading human rights lawyer never made it, RFE/RL reported.
Her body was found on New Year's Day floating in the shallow Kozka River just a kilometer down the road. She had been stabbed multiple times in what police described as a "violent death" and "revenge killing."
Read alsoSuspect of Kyiv lawyer murder arrested for two months without bailOn January 17, the Interior Ministry and police released security-camera footage showing the last images and movements of Nozdrovska, who was 38.
The video, published on the personal Facebook page of Interior Ministry spokesman Artem Shevchenko, shows Nozdrovska walking in a heavily policed government district at about 3:40 p.m., before arriving at the Khreshchatyk metro station two minutes later. Nozdrovska, wearing a brown winter coat, does not appear to be in distress in the footage.
At 4:11 p.m., in what is the last known image of Nozdrovska, she is captured by a surveillance camera exiting the Heroiv Dnipra metro station, where she would normally catch a bus. While the news site Ukrayinska Pravda reported that a witness saw Nozdrovska waiting in line for the bus, it is unclear whether she made it on.
The last contact Nozdrovska made with anyone came in a phone call to her mother around 5 p.m., according to local media reports.
While the video footage may not reflect a break in the case, it is an important piece of evidence in terms of the timeline of the killing, and it shows the public that "the police are doing their job," Shevchenko told RFE/RL by phone.