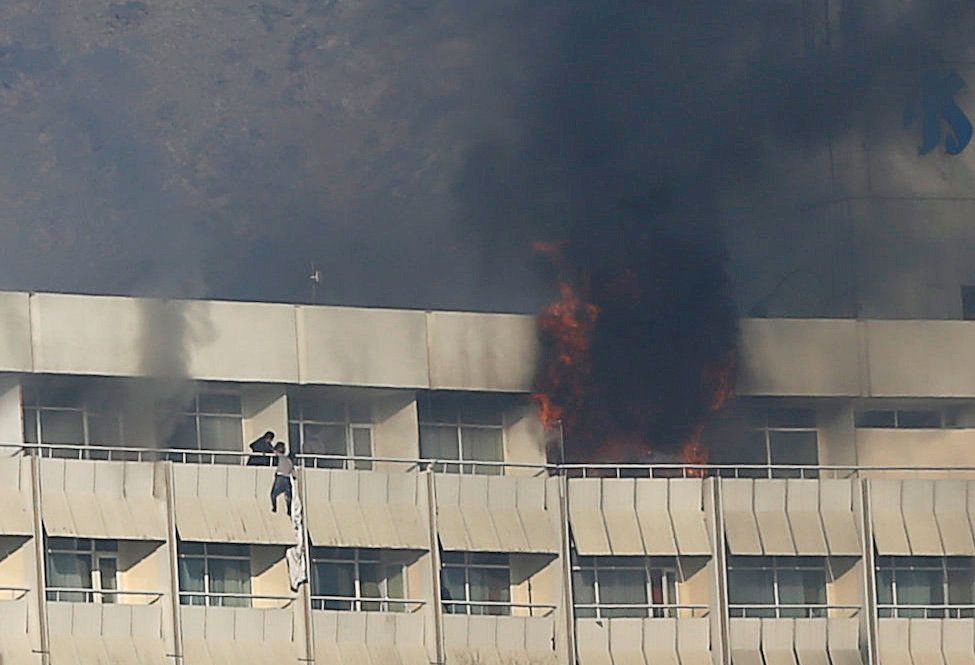 Kabul's Intercontinental Hotel / REUTERS
"A terrorist attack on a hotel in Kabul, there could be Ukrainians among the victims. The consul is clarifying the information. Details will follow," official representative of the MFA Consular Service Department Vasyl Kyrylych tweeted on Sunday, January 21.
Read alsoAnalysts on terrorist attacks in Ukraine: Fewer but more violent and symbolicAccording to Reuters, gunmen dressed in army uniforms who stormed Kabul's Intercontinental Hotel battled Afghan Special Forces for 13 hours in an overnight siege that left at least five people dead, officials and witnesses said on Sunday.
The Taliban claimed responsibility for the attack, which saw more than 150 guests flee, with some shimmying down tied-together sheets from upper-floor windows and others rescued by Afghan forces.