The scene of the aviation incident / Photo from Kremenchuk Gazette
A Mi-8 helicopter with reportedly from three to four people on board has crashed in the town of Kremenchuk, Poltava region, Ukraine.
Spokesperson for the State Emergency Situations Service of Ukraine in Poltava region Svitlana Rybalko said that a call informing about the accident was received at 19:15 local time on Thursday, January 25, TV Channel 112 Ukraine said.
Read alsoMilitary aircraft crashes amid training flight near Khmelnytsky, two pilots die"We received a call about an aviation incident on the outskirts of the town of Kremenchuk, which involved a Mi-8 helicopter belonging to a private aviation company. The helicopter was performing a training flight. According to early reports, there were four people on board. The information is being verified. Four units of our equipment and personnel are working [on the scene]," Rybalko said.
Answering a question whether all those who were on board were killed, the spokeswoman said: "There could have been four or three [killed]. Early reports said there were four men. All who were on board have been killed." 
The press service of the State Emergency Situations Service in Poltava region later told UNIAN that the confirmed number of those killed in the accident was four people.
"At 19:35, the fire was isolated, an operation to put out [the fire] continues. Four crew members have been killed in the accident," the agency said.
The helicopter belonged to the private aviation company "Ukrainian Helicopters."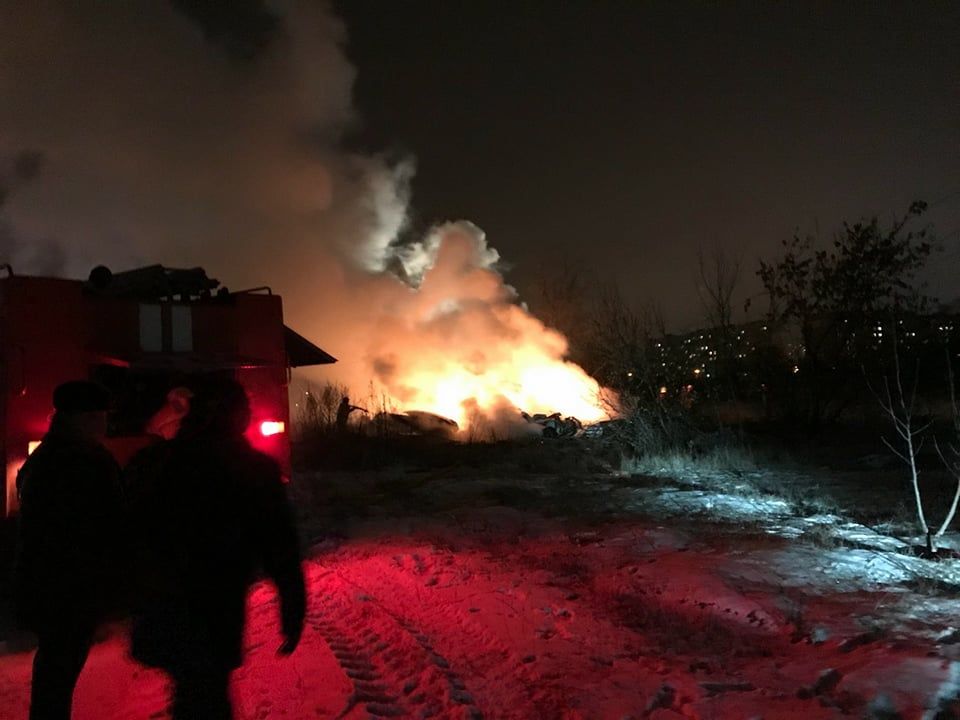 The helicopter belonged to a private aviation company / dsns.gov.ua