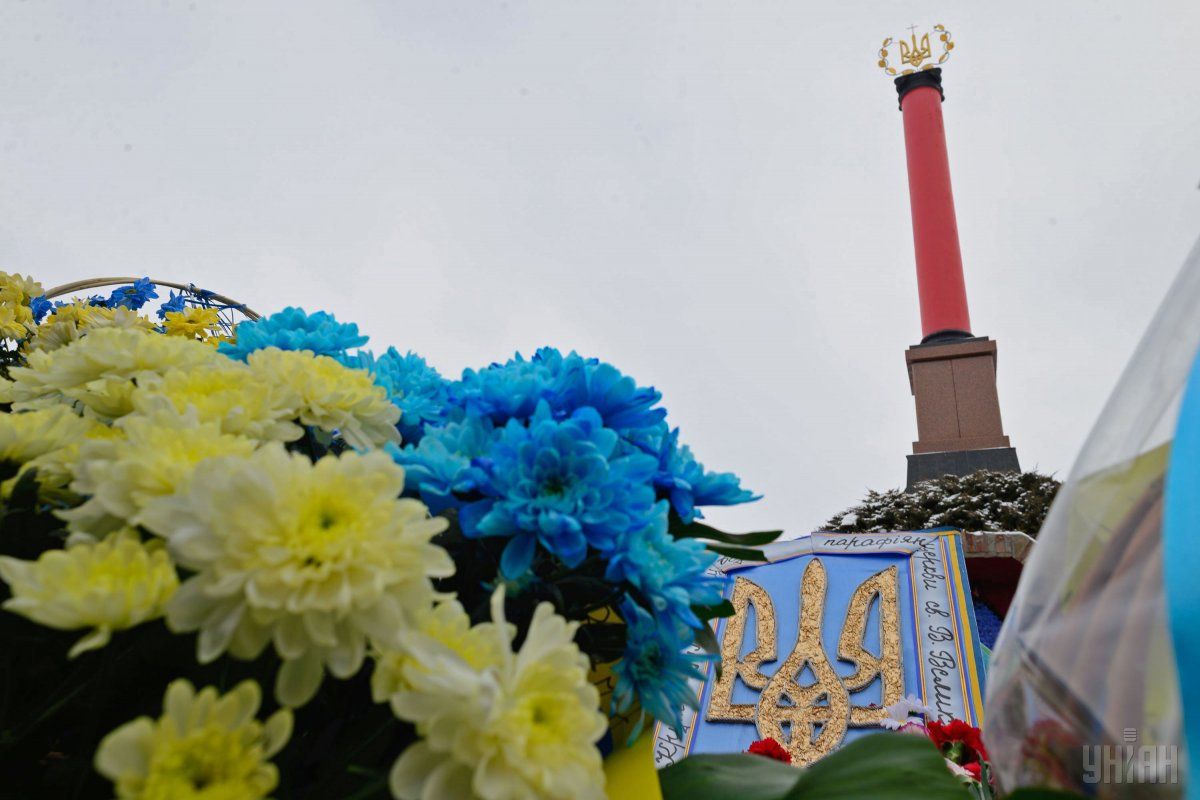 Photo from UNIAN
Vice Prime Minister of Ukraine Pavlo Rozenko says that the Battle of Kruty (Jan 29, 1918) laid the foundations of Ukraine's statehood for centuries ahead.
"Undoubtedly, the Kruty station is on the one hand a small station on the map of Ukraine, a single dot on the map of railway communications, and one of the [sites of] numerous battles of the Ukrainian people for their independence, battles with the Russian Empire, and Russian invaders," Rozenko said at the ceremony in honor of the 100th anniversary of the Battle of Kruty in Chernihiv region on Sunday.
Read alsoDonbas war update: One attack on Ukraine troops, 1 KIA on Jan 27"At the same time, Kruty is one of the main most important locations because it is here that the courageous young men, young heroes confronted the superior enemy forces," Rozenko said.
"They hindered for several days the advance of the Red Russians toward Kyiv. But those few days we just enough to ensure that the foundation of Ukrainian statehood was laid for centuries ahead. It was then that the Central Rada was able to sign the Treaty of Brest … and force Russia to recognize the borders of Ukraine for the first time," the vice-premier added.
UNIAN memo. On January 29, 1918, the railway station of Kruty in Chernihiv region was where 300 Kyiv cadets, who were deployed to defend approaches to Kyiv, fought a 6,000-strong Bolshevist army under the command of Mikhail Muraviev, who among other Russian commanders led the offensive on the Ukrainian People's Republic.
All students were either killed on the battlefield or taken prisoner and later brutally executed. The Battle of Kruty delayed the Bolsheviks' offensive for four days. These days became decisive for Ukrainian diplomacy in order to obtain from the international community the recognition of independent Ukraine.
Officially, Ukraine started marking Day of Remembrance of the Kruty Heroes in 2007.