Ukrainian Jewish leaders challenge report on rising anti-Semitism – Kyiv Post
Some branded the report baseless and even claimed it might be yet another try to portray Ukrainians as fascists, much to the Kremlin's pleasure.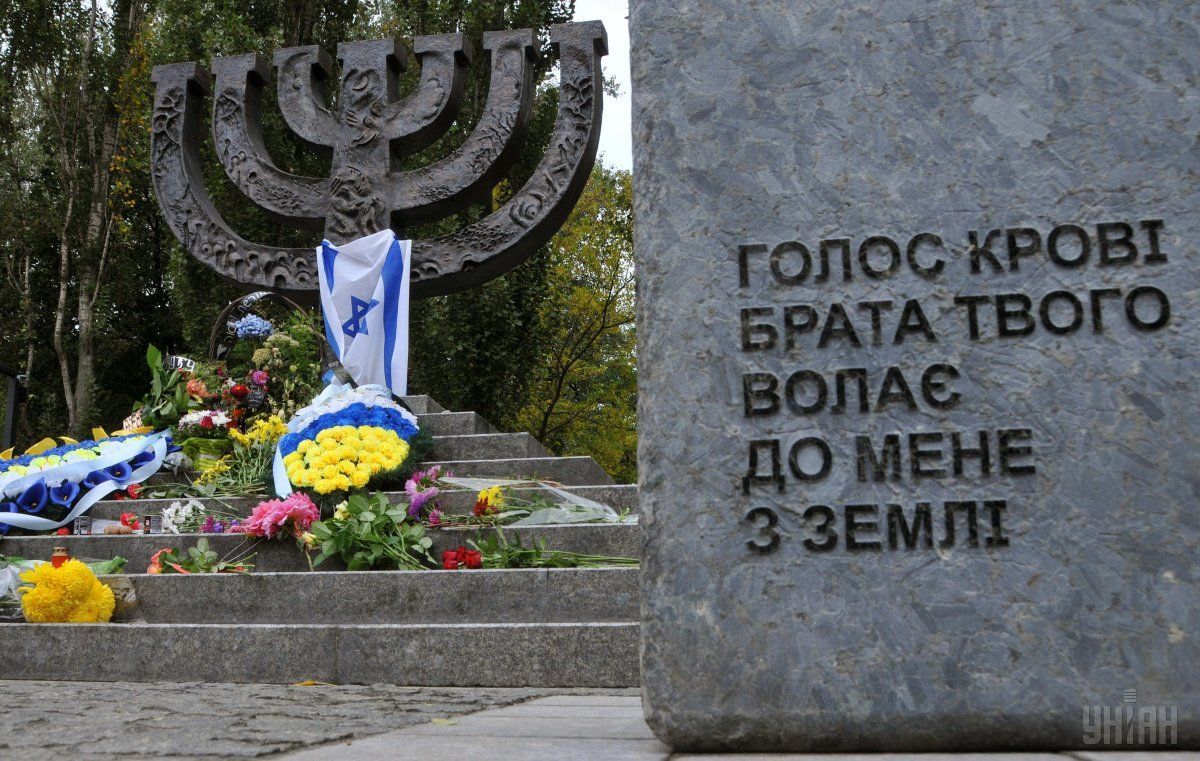 Photo from UNIAN
Israel's annual report putting Ukraine on a list of countries that saw dramatically rising anti-Semitism in 2017generated a backlash in the country with a Jewish population of up to 100,000.
Presenting the report on Jan 22, Israel's Diaspora Affairs Minister Naftali Bennett said that according to statistics from Ukraine, the number of anti-Semitic incidents in the country doubled in 2017, the Kyiv Post writes.
At the same time, Josef Zisels, who is the chairman of the Association of Jewish Organizations and Communities of Ukraine VAAD, told the Kyiv Post on Jan 29 that the authors of the report used information from the internet and hadn't conducted a deep enough study to make such serious accusations.
Vyacheslav Likhachov, the head of the National Minorities rights monitoring group in Ukraine, told Radio Svoboda on Jan 27, that the monitoring group had indeed recorded a rise in anti-Semitic attacks in Ukraine – from 19 in 2016 to 24 in 2017.
"(But) those were mostly acts of vandalism against Jewish monuments. We recorded only one physical attack in 2016, and none in 2017," Zisels said.
According to the official website of the European Jewish Congress, during his presentation Bennet mentioned Ukraine, Germany, Poland, the United Kingdom and the United States as being countries that had seen increasing verbal attacks against Jews, as well as acts of vandalism against Jewish historical monuments and synagogues.
Although ethnic hatred can be an aggravating factor under Ukrainian legislation, there is no separate article on hate crime in the Ukrainian criminal code. Frequently, hate crimes are categorized and investigated as acts of hooliganism or vandalism in Ukraine.
Read alsoPresident Poroshenko, First Lady honor memory of Babyn Yar victims"We can't really prove it, but many of those incidents could be Russian-backed provocations. As Ukraine is constantly fighting mostly on ideological war (with Russia)," Zisels said.
Zisels said Ukrainian law enforcers are partly to blame for Ukraine having such a negative image.
"We reported all the vandalism acts against the Jewish people to the police and prosecutors, but in four years not a single anti-Semitism case has been investigated and taken to the court. So we really can't even say which acts were Russian provocations, and which were really anti-Semitism," Zisels said.
If you see a spelling error on our site, select it and press Ctrl+Enter