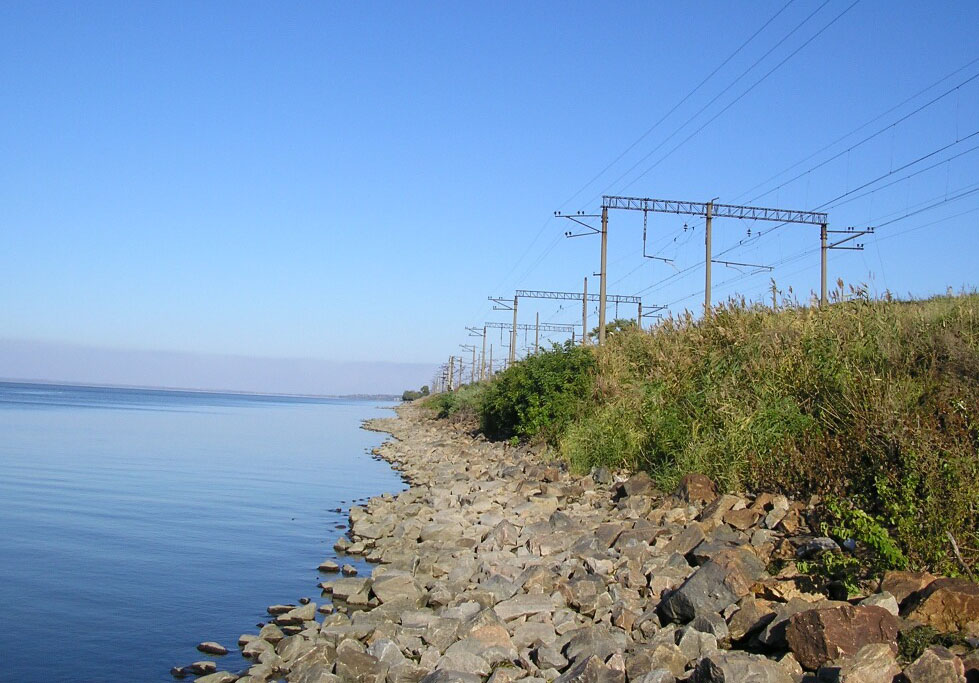 wikipedia.org/Lipunov Dmitry
Motorway deicing with salt-containing chemicals has led the salinity of Ukrainian reservoirs being equal to that of estuaries. Harmful reagents wash down to the Dnipro River with each thaw.
Head of Ukraine's Association of Fishermen Oleksandr Chistyakov says today saltwater needlefish and small jellyfish can be found in Kakhovka and Kremenchuk reservoirs.
"Today, there are 63,000 rivers, 1,100 reservoirs, 40,000 lakes, and 400,000 ponds in Ukraine. We have 1.1 million hectares of fresh water, while still considered a country with scarce fresh water resources on the European map. That is because we have polluted our reservoirs so much that we cannot take drinking water from them," he said.
Read alsoUN experts warn of chemical disaster and water safety risk as conflict escalates in eastern UkraineThe expert recalled that in 2017, more than 2 billion cubic meters of sewage waters got into the country's reservoirs, while only two-thirds of them underwent some sort of treatment. And all that waste then got into the rivers.
"Ukraine has long had to develop and adopt a new water policy, recognizing fresh water as a state strategic resource. This is the approach we must apply in the issue of protection and use of water resources," he added.
As UNIAN reported earlier, in 2017, the All-Ukrainian Ecological League and the Association of Fishermen called on the authorities to prohibit at the legislative level the discharge of pollutants into rivers, as well as to stop the illegal industrial extraction of sand from the Dnipro River with suction dredgers.