How can I get to Pevcheskoe pole – asked me my friend (Lviv citizen) who came to Kyiv for some days. I understood that he is going to visit "Country of Dreams" ethnic festival. I recommended him to go to Lavra and then follow people in vyshyvanka (national costumes).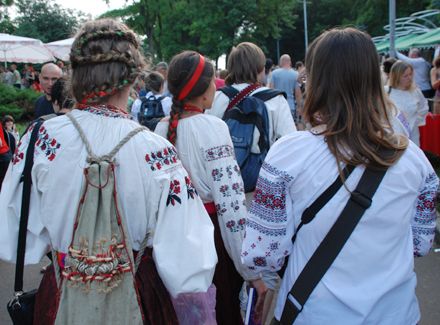 Oleg Skrypka carries out his festival for the sixth time.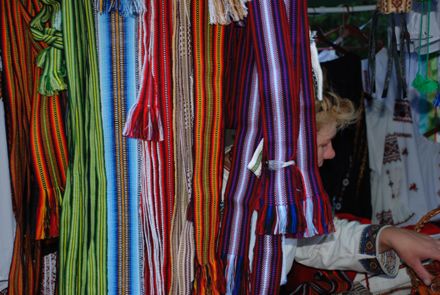 I came to Pevcheskoe pole about 13.00 pm. And in spite heat, there were a lot of people at improvised avenue, which led to the main stage. People went over national products and asked the prices…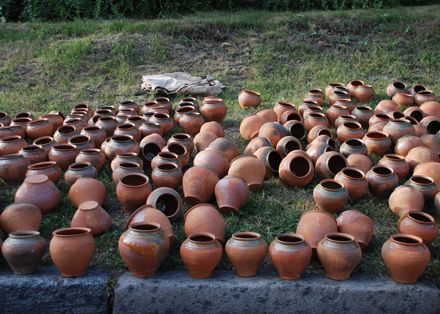 Probably, adherents of "Country of Dreams" ethnic festival expect most of all for literary part of festival. Writers and publishers, brothers Vitaliy and Dmytro Karpanov were in charge of this part of the festival this year.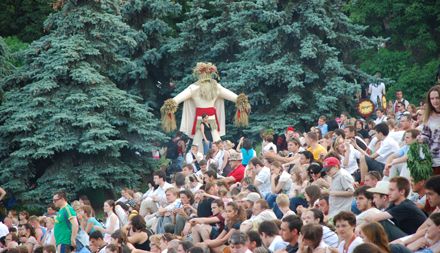 Bands from  the Vinnytsa, Chernigiv, Poltava, Kyiv Oblasts appeared on "Green field" stage.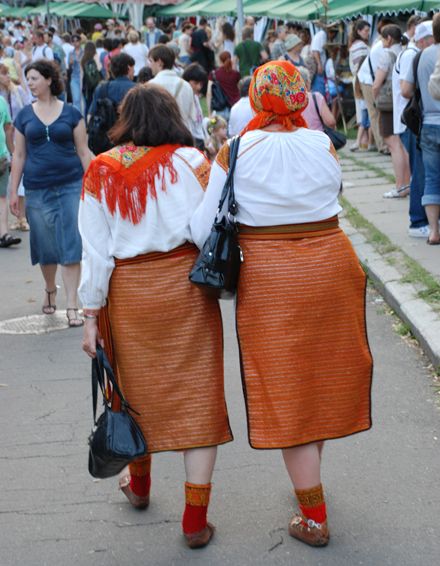 The measures for young visitors of "Country of Dreams" ethnic festival also took place. "Fairy tale get-together" was organized for them on children field.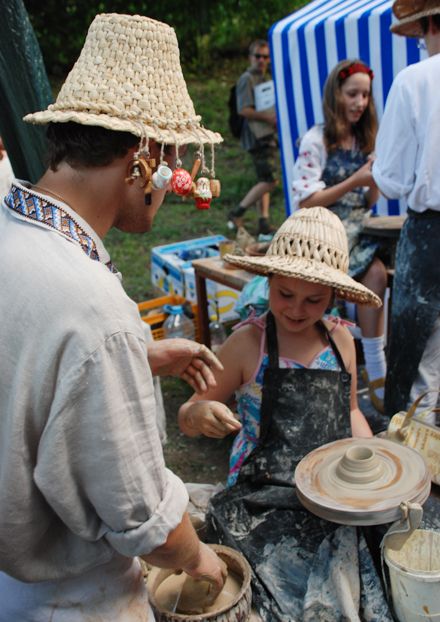 All people, who had a desire, could learn the Ukrainian and Lithuanian dances, paint  decorated eggs (pysanka) ect.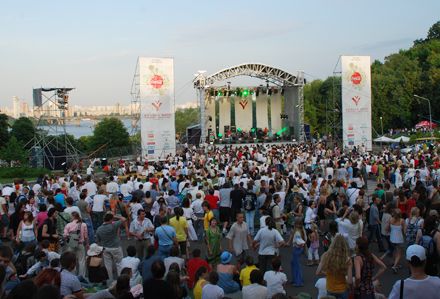 Tatiana Danilova
Photo by T. Davidenko