5 people , who relate themselves to radical right-wing nationalist organization officially not registered in Ukraine damaged the monument to Lenin in the center of Kyiv at 4 .00 am.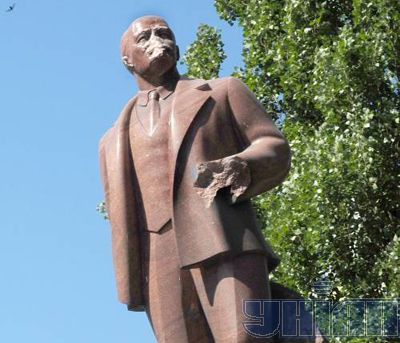 The mass media department of the Directorate of the Interior Ministry in Kyiv said to UNIAN that people broke the nose and some part of the left hand of the monument
All five people are detained. The criminal suit is brought in accordance with part 2 of article 296 (hooliganism) of the Criminal Code of Ukraine.