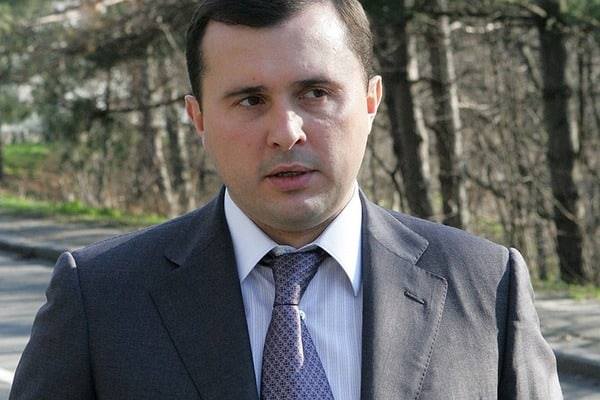 Oleksandr Shepelev / umoloda.kiev.ua
The SBU Security Service of Ukraine has detained former Ukrainian MP Oleksandr Shepelev, suspected of a number of crimes, including an attempted murder and embezzlement.
Ukrainian Prosecutor General's press secretary Larysa Sargan told 112 Ukraine TV channel that he was arrested on the outskirts of Kyiv Feb 8.
Kyiv's Pechersky District Court is expected to select the measure of restraint against Shepelev on Friday, February 9.
Law enforcers found on him an ID of an operative of the so-called "ministry of national security" of the "Donetsk People's Republic", according to Sargan.
Read alsoSBU detains in Odesa "DPR" militant recruited by Russian FSBAs reported earlier, an investigation against Shepelev, former Ukrainian MP from the Yulia Tymoshenko Bloc, was initiated in 2012. Following his detention in Hungary in early July 2013, he was extradited to Ukraine and subsequently taken into custody. The ex-MP was later transferred to a hospital from where he fled in July 2014. In September 2014, Interpol placed Shepelev on the wanted list. In less than a year, he was detained in Moscow region and arrested under the ruling of a Moscow court. In August 2016, he left the Russian prison.
Read alsoWitness in Yanukovych case: Ex-chief of General Staff Ilyin in 2014 compelled troops to defectOn April 3, 2015, the Prosecutor General's Office (PGO) of Ukraine appealed to the Prosecutor General's Office of the Russian Federation with a request for his extradition. In August 2016, the PGO announced that the Russian Federation had officially refused to extradite Shepelev to Ukraine because of his cooperation with the Russian Federal Security Service (FSB).
In Ukraine, Shepelev is being accused of complicity in embezzlement of over UAH 220 million (US$8.1 million) from Rodovid Bank, as well as a conspiracy with businessman Pavlo Borulko to misappropriate UAH 315.3 million ($11.6 million) of state funds in March-May 2009. He is also suspected of involvement in the attempted murder of Serhiy Dyadechko, former shareholder of Rodovid Bank.