Wife of Andriy Shevchenko, model Kristen Pazik arrived in Kyiv, where her husband will play at least during two years. She and two their sons stay in Hayatt Hotel now. Andriy Shevchenko lives in a room at Dynamo FC base. "Blik" reports.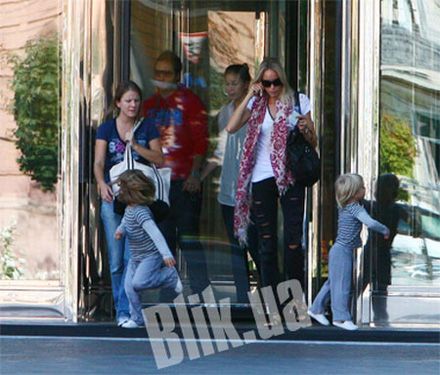 Kristen Pazik decided not to wait till her husband will start seeking for dwelling and she  went to the meeting with realtors. 31 year-old blond  sought for dwelling in the center of Kyiv for half a day. She had already seen the flats at Reyterska, Shovkovycha and Bankova Streets.
Her children accompanied her during her searches. Assistants and  nanny also accompanied  her.