An explosion  took place today in  Dnipropetrovsk, at Kharkivska street, 4a. One person died.
The reason of gas explosion, which took place at 9.00 am, was run over of KAMAZ trucks on the low-pressure gas pipeline. The press office of "Dneprogas" IJSC disclosed to UNIAN that an explosion took place because of the damage to gas pipes at the building № 4 at Kharkivska Street. One man was near the building at this moment, he died at place.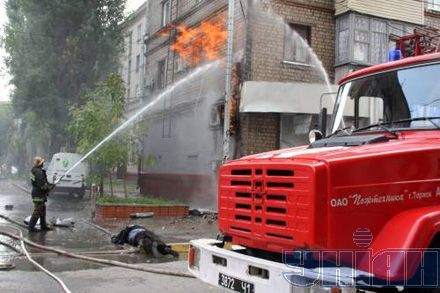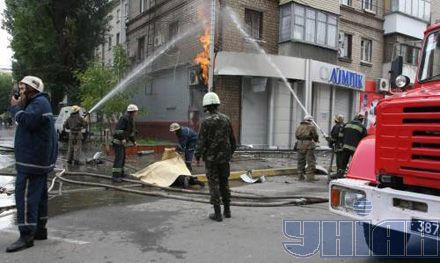 Informed sources disclosed to UNIAN that according to preliminary version, the reason of the explosion became attempt on well known  Dnipropetrovsk businessman Vyacheslav Braginskiy.
Officially Dnipropetrovsk police did not say any details to UNIAN, but they  confirmed the fact of explosion. 
Photo UNIAN