Man taught lioness to eat soup and tomatoes
On September 7 resident of...
On September 7 resident of the Zaporizhzhya Oblast Oleksandr Pylyshenko - owner of a private zoo in the village Vasilevka has successfully completed the experiment on the 36-day stay in a cage with a lion - lioness Kate, which during the experiment gave birth to two cubs.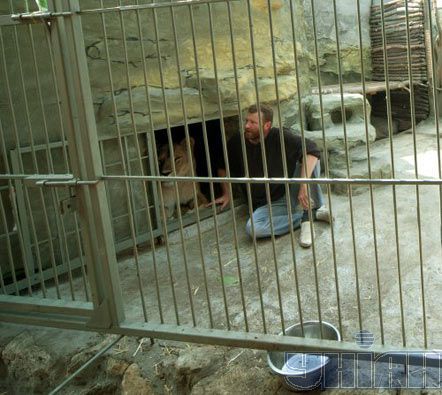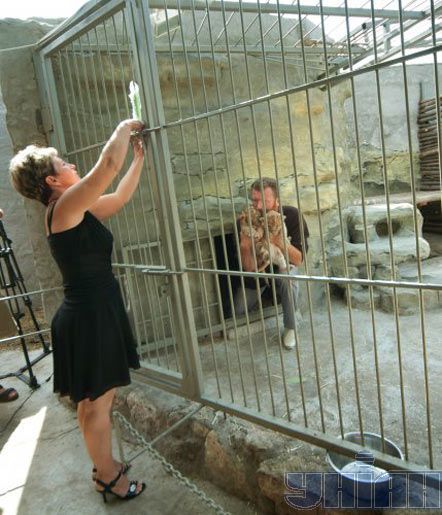 According to the representatives of Book of Records of Ukraine, who fixed the record, Oleksandr Pylyshenko established not only the Ukrainian record, but also a world record too.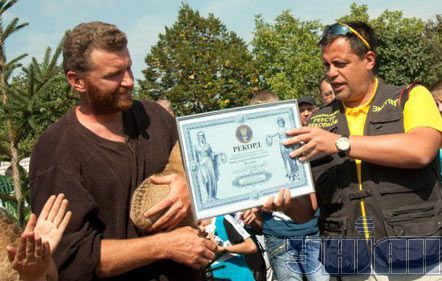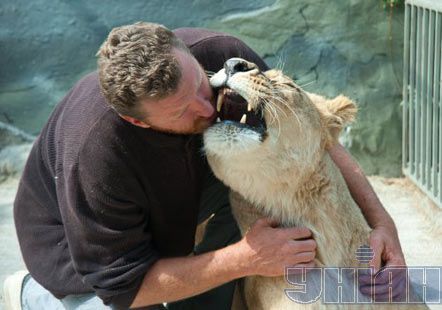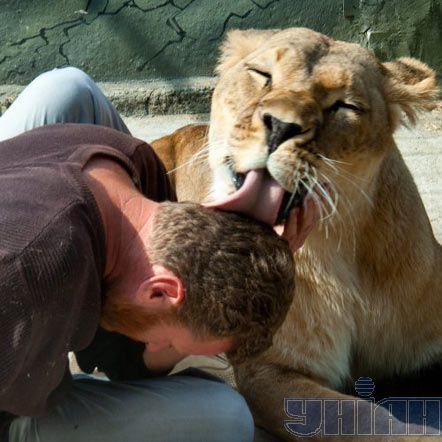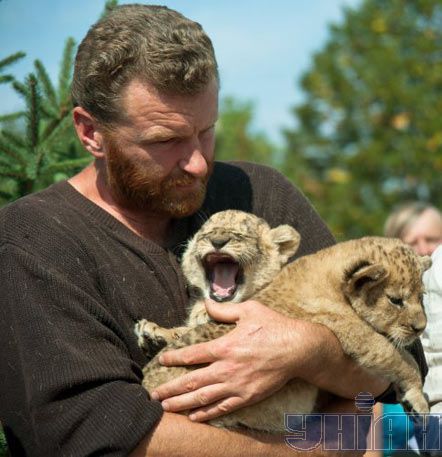 O. Pylyshenko states that with the help of his experiment he expected to draw public attention to the problems of wild animals living in private zoos and he believes that he succeeded in doing it. He also says that living together in an enclosure gave him a new experience and changed the behavior of a lioness.
"She began to understand me better, she trusted the cubs to my care and she also began to eat human food – soup, tomatoes; she had not eaten human food before", said o. Pylyshenko.
Photo by Oleksandr Prilepa/UNIAN
If you see a spelling error on our site, select it and press Ctrl+Enter