This year there were two representatives from Ukraine in "Siget" rock festival - "Tanok na Majdani Kongo" group and " Aesthetic Education" Ukrainian English language group, the participants of which are music DJUICE-experts at the same time.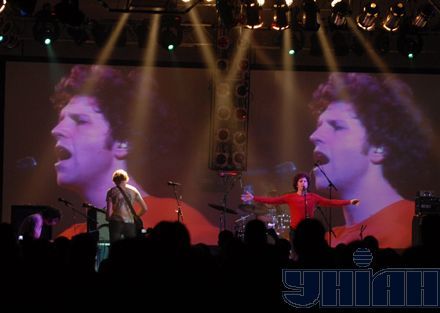 Unfortunately, the " Aesthetics " show coincided with the show of "Leningrad" Russian rock group, which is the single group to present Russia in "Siget", and there were, to put it mildly, few people.
But the participants of the group are not disappointed, on contrary. For example, Estetic Education`s soloist Lui Frank says that prominent artists of the world had the same situation: " firstly come 100 people and then some thousands". But. as Lui Frank said, the most important that those people who came, were there till the end, it means that they liked it and it is great success.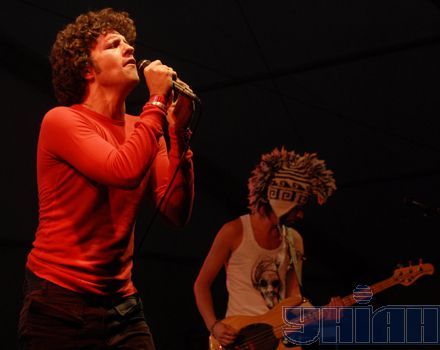 The next participant of the "Estetic Education" group, brilliant keyboard player Dima Shurov said that they came to "Siget" "not to gather full Wan2Stage or something else, but they came in order simply to be together as s group". Also they shared the joy that they made friends with Yonder Boy (famous Hungarian singer Yonder Boy), who on the eve of the show rehearsed with "estetics" and from whom they got "good criticism".
Yonder Boy  said that Estetic Education - is a combination of energetic American rock and wide Slavic spirit, and we have to work in the similar kind.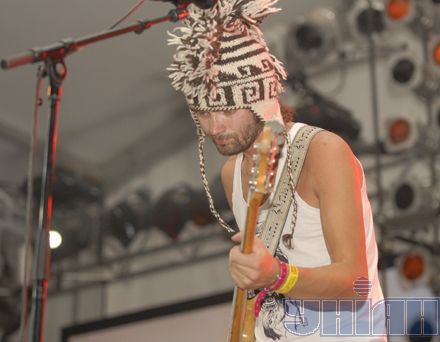 Yuriy Hustochka - bass-guitarist of Estetic Education also is not disappointed, that few people came. He says that people usually come to "Siget" not to listen to music but simply to feel the rock spirit, "to loll about instinctively under tree, to wale up and think: "Where am I". For this purpose people come there".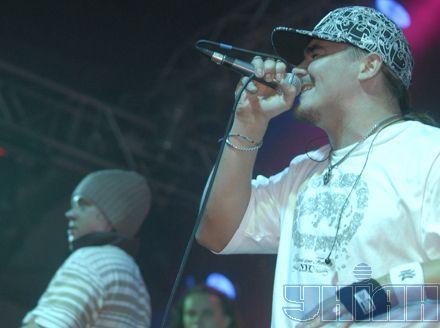 TNMK performed at the penultimate day of the festival at so called "eastern" small stage Bahia Stage.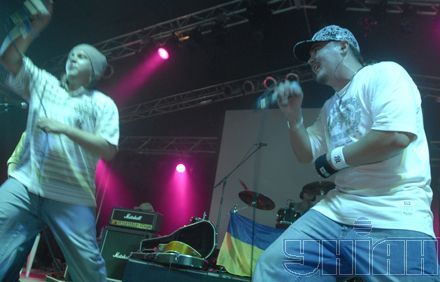 80 contest winners from DJUICE mobile brand - DJUICE-EXPRESS tour participants arrived to support home musicians to the festival.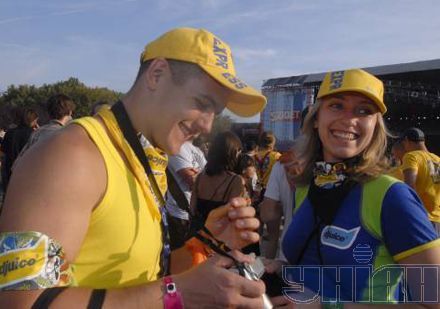 Ksenja Lesiv, photos by Kyrylo Kysljakov