The gas blast in a 10-storyed building #127 in Mandrykivska street in Dnipropetrovsk took place at 10.20 on 13 October. The death toll in a natural gas explosion that rocked an apartment building has reached 17 people, including 5 people. Another 17 people, including 3 children, were being treated in hospital.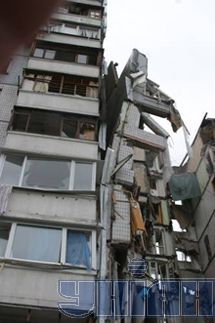 The roof was just torn away over two sections of the building. The blast wave broke all the windows in near-by houses. Utility services immediately cut off gas, water, and electricity not only in the housing estate, where the blast took place, but also...in the near-by housing estates.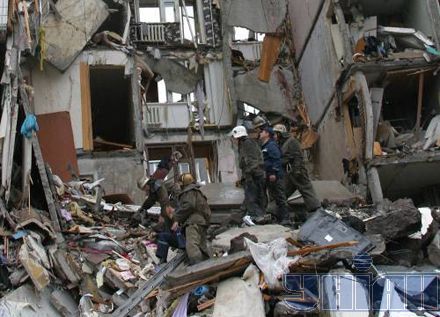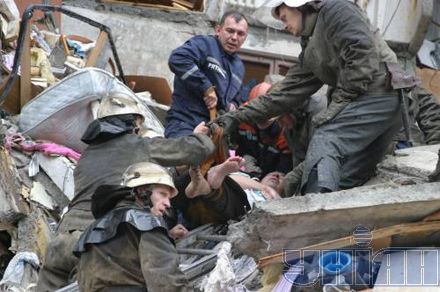 Yushchenko demanded that the prosecutor general's office and the prosecutor general investigate the criminal cases initiated after the blast thoroughly and immediately find out the causes of the accident and find those guilty.
The bank account of Dniprogaz, the gas distributing company of the region, has been arrested. Its leaders, among them chief engineer and his first deputy, have been arrested on the grounds of professional negligence.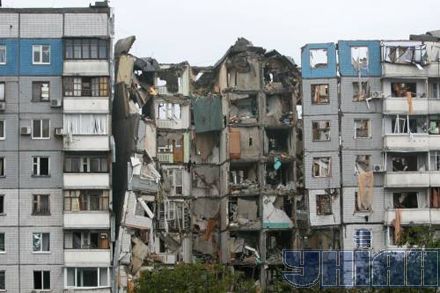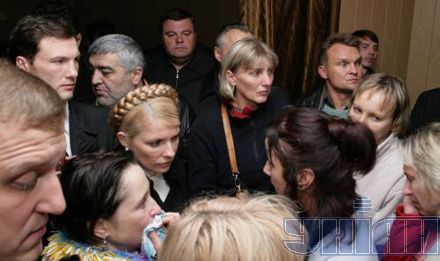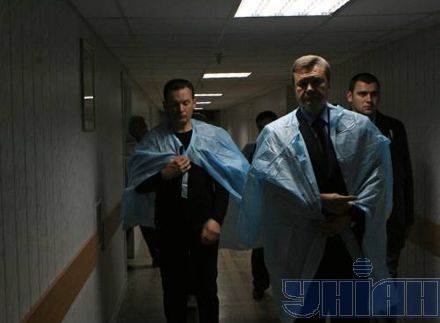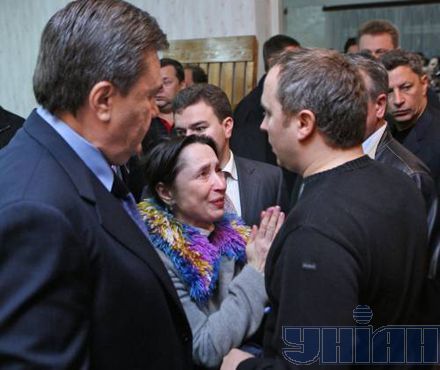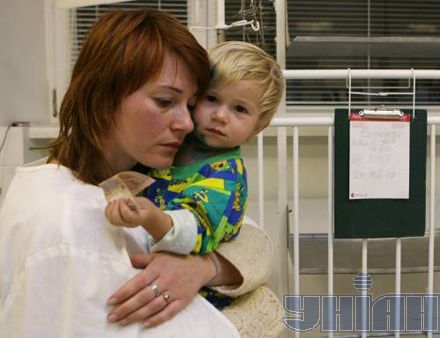 Tetiana Biriukova lost her 8-year old daughter in the blast. The woman saved together with her junior daughter, 2-year old Anechka
Lists of people, who were possibly buried under the rubble, where posted up in #76 school in Dnipropetrivsk.
Photos by Serhiy Isayev, Andriy Mosiyenko, Yevhen Arsenyev/UNIAN