Experts: High excise rates won't solve the problem of tobacco smoking and alcohol in Ukraine
The majority of Ukrainians polled by sociologists will continue to drink and smoke after taxes increase on cigarettes and alcohol.
Taxes may not solve this problem
Experts think that due to the state's policy, illegal sales of alcohol drinks and cigarettes will significantly rise. Every fifth Ukrainian has already bought contraband cigarettes.
National socio study was conducted by "Bureau of Sociological Analysis" in November 2012. Telephone survey collected 800 adult respondents views of the largest cities of Ukraine.
The survey showed that every second person smokes regularly (49%), while 73,1% of respondents has a smoker in the family . Other words, the increase in cigarette prices will affect nearly 30% of Ukrainians household budgets.
Volodymyr Demchak
Despite the fact that 50,6 % agree that raising excise taxes is an effective way for state budget increase, the majority don't  agree with the fact that a budget should be increased by the excise duty on cheap cigarettes. For a third of Ukrainians (31, 9%)  of spending on cigarettes are a significant expenditure of household budget. The average price of a cigarettes pack which Ukrainians prefer 10 UAH.
"68% of Ukrainians believe cigarettes price increase don't solve a problem of smoking, 85.1% respondents said that such action will lead to negative consequences, such as, illicit trade of tobacco products. 21% of Ukrainian smokers have already bought illegal cigarettes last year, "- said Vera Korsak, an expert "Bureau of Sociological Analysis ".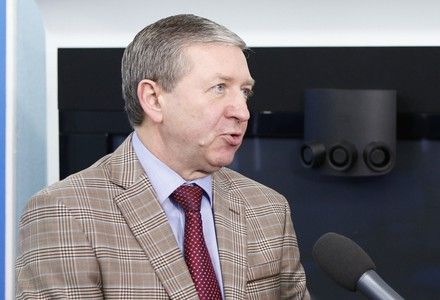 Volodymyr Demchak
"More than 62% of Ukrainians drink alcohol and 63% of Ukrainians live in families where at least one person drinks from time to time. 72% of Ukrainians believe that alcoholic beverages prices increase is not a problem solution. 85.6% of respondents said that price increases on alcohol would increase illegal alcohol sales, "- said Vera Korsak.
"Sociologists Studies shown that current state excise policy is illogical. Number of smokers and alcohol consumers did not decrease, while contraband and counterfeit goods are increasing. Economists estimate 2 billion UAH budget loses due to illegal tobacco products.  More than 10 % of domestic tobacco products will be replaces with  smuggling. As for alcohol, the illegal alcohol sales in 2012 was about 30% of Ukrainian market. Raising excise taxes will only aggravate the situation ", - said the president of "Ukrainian Trade and Industry Confederation "Volodymyr Demchak.
As reported, On November 20 Parliament increased the excise taxes on alcohol and cigarettes. President has not signed the bill yet.
If you see a spelling error on our site, select it and press Ctrl+Enter