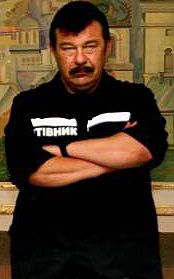 Vice Prime Minister Oleksandr Kuzmuk is sure that it is necessary to increase draft age for the term military service from 18 years to 20-25 years. He said this today at the news conference in Kyiv.
"I am as a professional is sure that we have to take a decision to call up for military service in the nearest years young people, who are not 18 years old but 20-25 years old", said O. Kuzmuk.
According to an UNIAN correspondent, in accordance to his persuasion, the increasing the draft age will lead to the fact that more mature physically and morally young people will come to army.
" I state definitely that Ukrainian lad physically is not ready for army from 18 to 20 years old. According to his words, as for today Ukrainian army has difficulties in selecting for the term military service, because the level of physical preparation of young men is very low.
Today, according to the words of O. Kuzmuk, the problem is not that somebody does not want to serve in the army but the problem is to find health young man.
At the same time O. Kuzmuk stressed that today young men have diseases, which are more typical for men, who are 40 years old and more. Moreover, he added that physical activity for young men after move for one year of service does not correspond to physical possibility of average young man.