On the Epiphany day, marked on 19 January in Ukraine, President of Ukraine Victor Yushchenko swam in the sanctified water, according to the President`s press-office.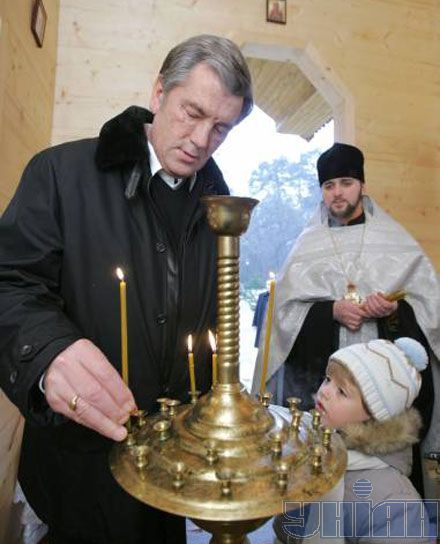 Yushchenko with his youngest son Taras attended Great Martyr Barbara's chapel located in Pushcha-Ozerna, Kyiv on the occasion of Epiphany.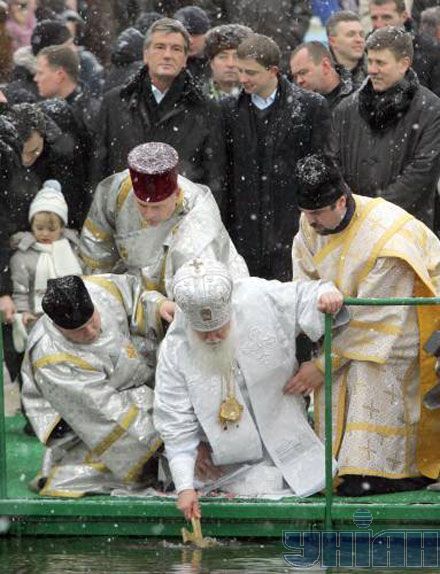 They also participated in festive mass, which took place near lakeshore in Pushcha-Ozerna.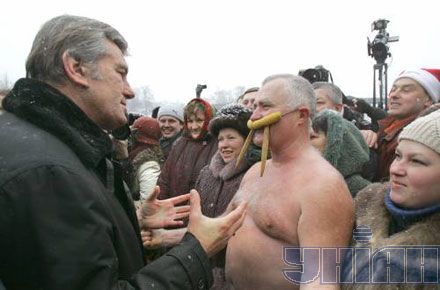 After the mass according to national tradition V. Yushchenko bathed in consecrated water of the lake. For him it has become a good tradition.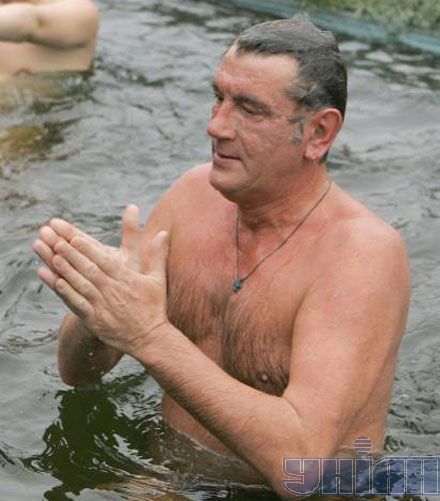 Photos by Mykola Lazarenko/UNIAN