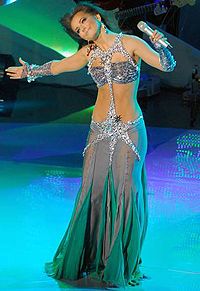 "Shady lady" – is the name of the song of Ani Lorak, with which the singer will present Ukraine in Eurovision – 2008 in Belgrade.
According to 5 Kanal, Philip Kirkorov wrote the music for this song.
Ani Lorak said that she grieved for "Shady lady" song. The majority of the jury and 4 thousand television viewers supported her choice.
The clip for this song should be ready till March 14 and the final of Eurovision will take place on May 24 in Belgrade.