On Wednesday President of Ukraine Victor Yushchenko paid visit to the 1st detached guardy tank brigade of the 8th army corps of the Land Force of Ukraine, located in the Chernihiv Oblast of Ukraine.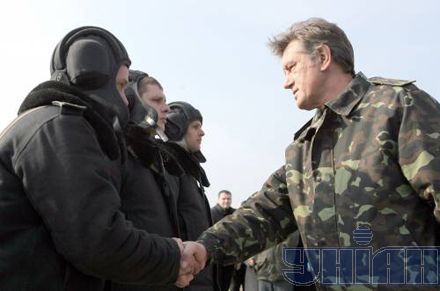 The President visited the best subdivision of the brigade - the 1st tank battalion, staffed by 100% with Bulat T-64BM tanks, upgraded at the Malyshev Kharkiv enterprise.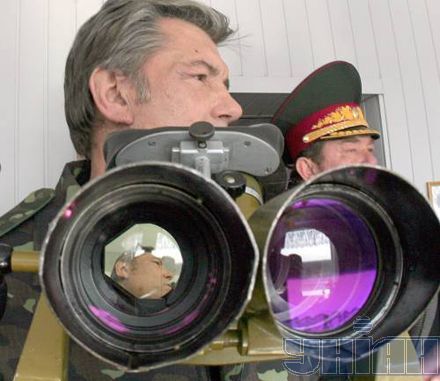 The Head of State personally got acquainted with the capacities of Bulat tank.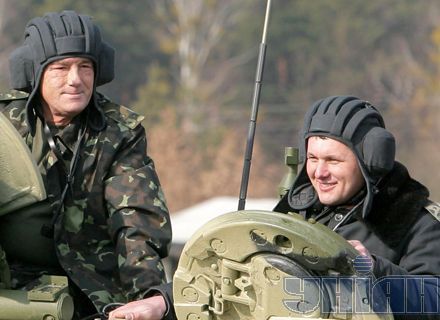 He occupied the place of the tank commander, and made a trip around the target ground.
Photos by Mykola Lazarenko POOL/UNIAN