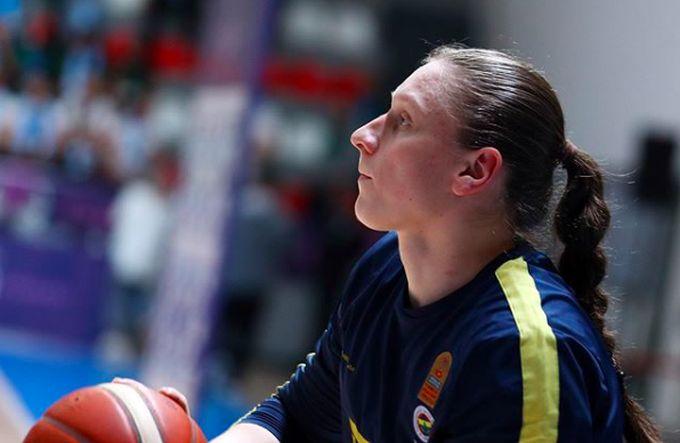 Alina Iagupova / фото instagram.com/fbkadinbasket
The leader of the Ukrainian national basketball team, Alina Iagupova, 28, will continue her career in WBC Dynamo-GUVD Novosibirsk, a Russian women's basketball club.
Read alsoWTA: Ukraine's Svitolina outlasts Bouzkova in 3-hour clash, claims Monterrey title – (Video)
The transition will take place in the summer off-season. No other details were reported, Ukraine's portal basket.com.ua said on June 4, referring to its sources.
During the latest season, Iagupova played for Turkish Fenerbahçe Basketball, where she became the Most Valuable Player (MVP) of the EuroLeague Women season.
In addition, another player of Ukraine's national team Liudmyla Naumemko, who previously played for Turkey's Cukurova Basketbol, will move to WBC Dynamo-GUVD Novosibirsk as well.