REUTERS
A military transport plane, an An-26, has crashed in Chuhuiv, Kharkiv region, in eastern Ukraine, just two kilometers from the local military airfield, by the highway.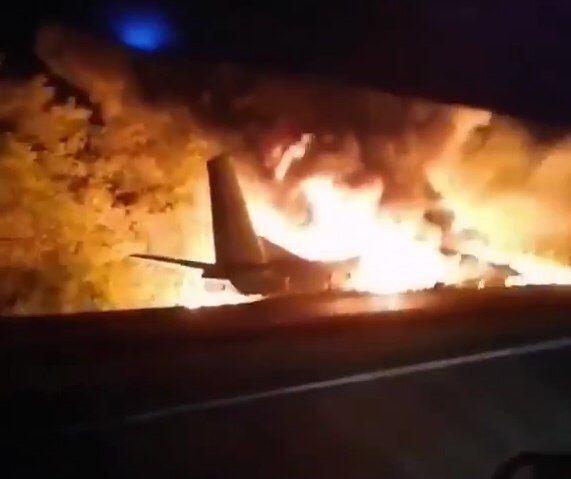 Snapshot
Massive fire was seen at the crash site after the plane fell.
According to "Ukraine Now" Telegram channel, the plane with cadets of the Kharkiv Air Force University on board was conducting a training flight before it crashed in the area of Chihuiv at about 20:50 local time.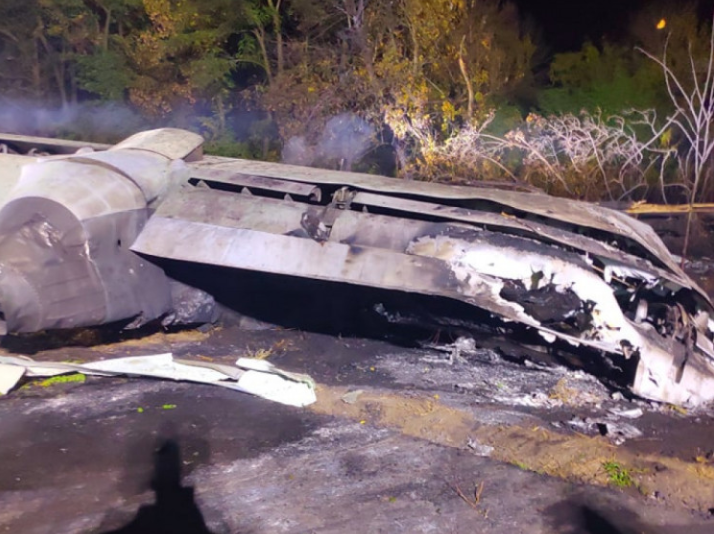 Depo.Kharkiv
The Ministry of Internal Affairs says two people reportedly survived. The report was as of 21:45 local time.
Head of regional administration Oleksiy Kucher said two cadets survived.
The State Emergencies Service late Friday said 28 people were on board, adding that 22 bodies had already been found at the crash site along with two survivors.
Oleksiy Kucher said seven crew and 21 cadets were on board, according to Ukrainian Pravda.
Later, the Air Force Command corrected the information about the number of people on board. It turned out one of the cadets assigned for the flight was called off so the final number is 27. 
Later, the Office of the Prosecutor General in an update said 25 people died in the crash.
On Saturday, the report came from the Kharkiv hospital that one of the two crash survivors died in intensive care, according to Hromadske citing Kharkiv City Council spox Olha Myroshnychenko.
The President's Office has expressed condolences to the families and friends of victims in the crash and wished speedy recovery to survivors.
The investigative team has been set up to probe the cause of the crash.
President Volodymyr Zelensky addressed the tragic accident via Telegram: "An-26 has crashed. Apart from the crew, there were Ukrainian cadets on board. There are dead and wounded." The president added he would come to the region on Saturday. 
Kharkiv region PD
Kharkiv region PD
Massive fire at the crash scene was put out at 21:55.
As the plane was descending, it almost hit one of the cars driving on the highway, an eyewitness of the tragedy, police lieutenant colonel Oleh Nahaitsev has told News One. He also reportedly saw a driver providing first aid to survivors who were ablaze after the plane crashed. The man used his car extinguisher to put out a fire.
As of Saturday noon, two more bodies were retrieved from under the wreckage.
"The following versions are being verified: technical malfunction of aircraft units; improper performance by crew; improper performance by those responsible for ground control; improper aircraft maintenance and preparation for flight," the State Bureau of Investigation said.
What's An-26
The Antonov An-26 (NATO reporting name: Curl) is a twin-engined turboprop civilian and military transport aircraft, designed and produced in the Soviet Union from 1969 to 1986, as per Wikipedia.
The story has been updated to include incoming reports from government agencies and news outlets.