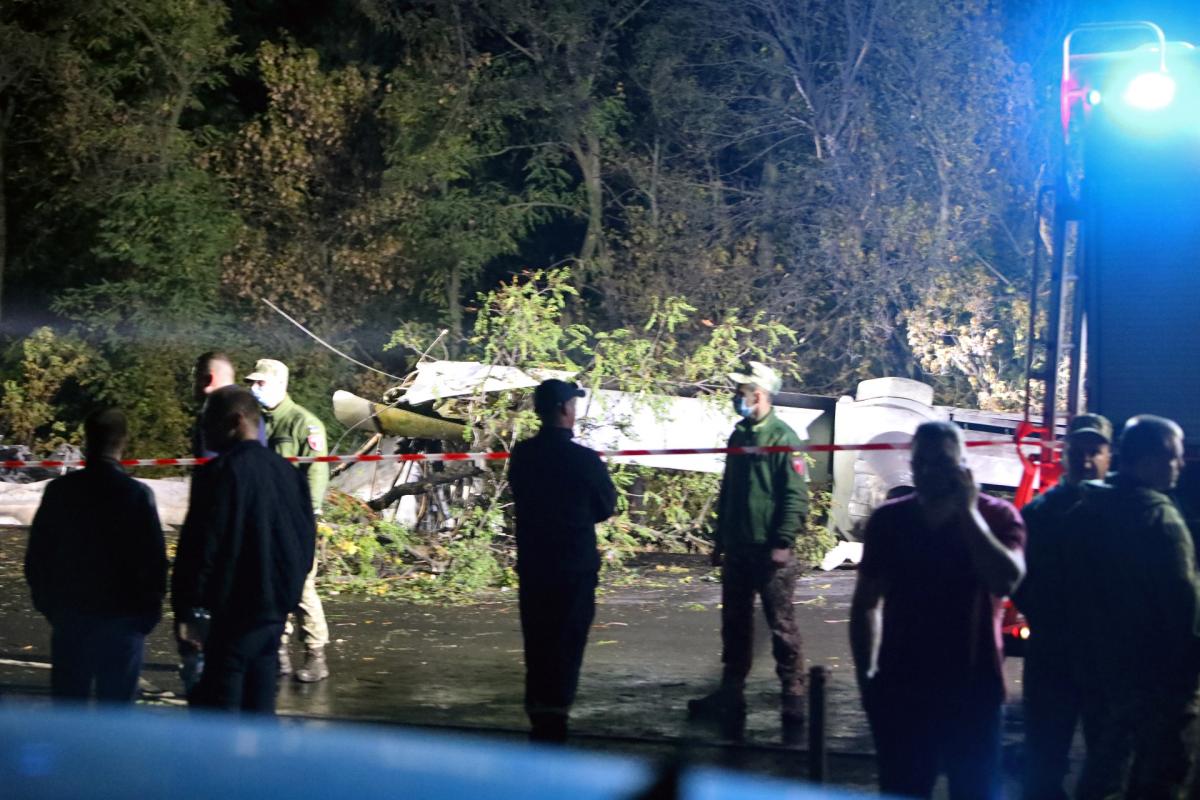 REUTERS
A CCTV camera on a high-rise building in the town of Chuhuiv is believed to have captured the moment of the crash of the An-26 military plane carrying air force cadets.
The video, posted by Deputy Interior Minister Anton Gerashchenko, captured the last seconds of the tragic flight.
The plane was approaching a military airfield outside the city but ultimately landed short of the runway, along a local highway, and lit up.
Read alsoDefense minister names probable cause of An-26 crashResidents of a nearby village also heard a powerful explosion after the plane hit the ground.
Deputy Interior Minister Anton Gerashchenko is convinced that the video will help investigators and experts establish what happened after the commander reported to the tower the left engine failure and prepared for landing.
An-26 crash: Background
The plane crashed on approach to the Chuhuiv military airfield by the highway, on the night of September 25. Kharkiv's Air Force University's crew and cadets were on board – a total of 27 people.
According to updated information from the Office of the Prosecutor General, as a result of the accident, 25 people were killed on scene and two survived. The survivors were hospitalized in grave condition. One of them later died of his burns, according to a morning update.
Volodymyr Zelensky came to the region on Saturday, declaring Day of Mourning across country.
Defense Minister Andriy Taran says the plane's wing could have caught on the ground after one of the sensors in the left engine failed.