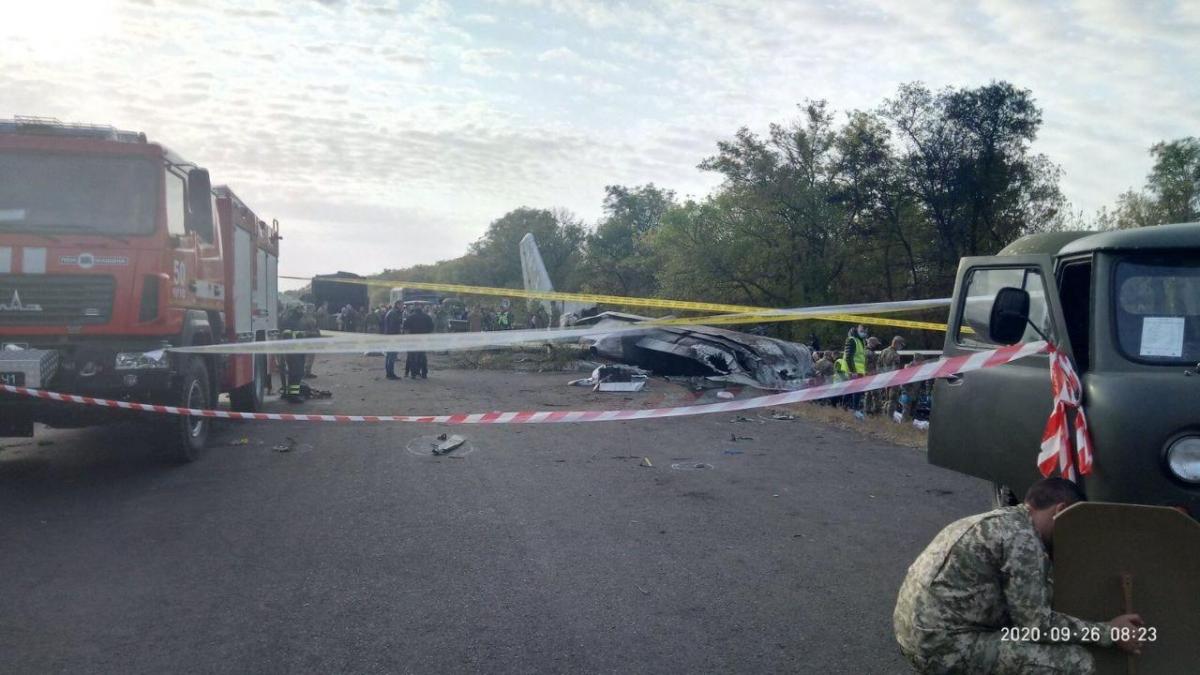 State Emergencies Service of Ukraine
One of the sensors in the engine of the An26 transport military aircraft failed, as a result of which the plane caught on the ground as it was approaching the airfield near Chuhuiv before plunging and setting ablaze, Ukraine's Defense Minister Andriy Taran says citing aviation experts.
On the morning of Saturday, September 26,  Taran arrived at the crash scene and spoke with journalists, Suspilne reports.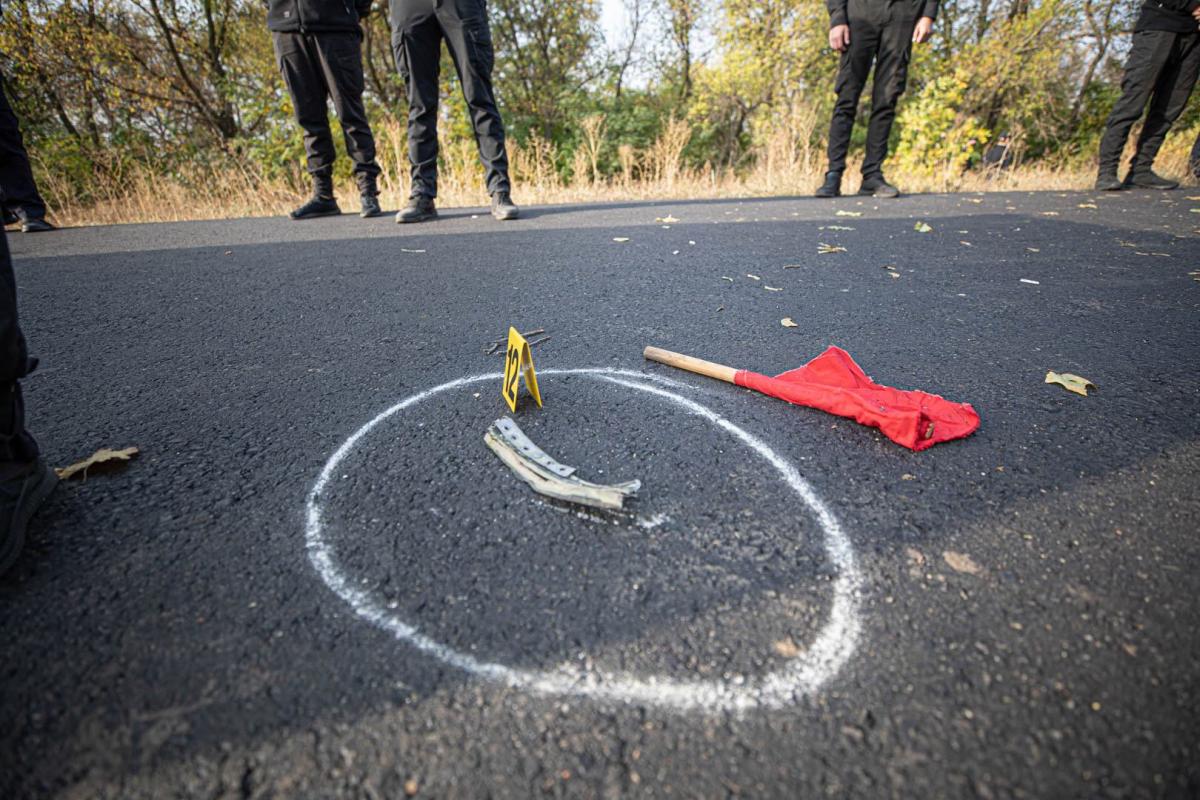 State Emergencies Service of Ukraine
Taran elaborated that the training routine involving Air Force University crew and cadets had been going as planned before things went wrong abruptly.
"Preliminary assessment of flight safety experts: some sensor in the left engine failed. We can't provide more details at the moment. According to preliminary information, the engine didn't fail. Some sensor did. According to the incoming reports, the engine had over 5,000 flight hours left before the next scheduled repair. So now we can't name any reasons that something happened to the engine," the minister said.
Read alsoMilitary plane carrying cadets crashes in Kharkiv region (Photo, video)At the same time, Taran added that the cause of the tragedy could only be confirmed once flight recorders are decrypted.
Plane's pre-accident condition
The An-26 was 43 years old, while the minister says it was intended to fly for another three years.
"That is, the plane had enough resource, and the engine, too, had enough resource... What exactly happened was some technical issue," he replied.
The head of the Ministry of Defense also noted that on September 25, the plane had made six safe takeoffs and five safe landings.
An-26 accident in Chuhuiv: Background
The plane crashed on approach to the Chuhuiv military airfield by the highway, on the night of September 25. Kharkiv's Air Force University's crew and cadets were on board – a total of 27 people.
According to updated information from the Office of the Prosecutor General, as a result of the accident, 25 people were killed on scene and two survived. The survivors were hospitalized in grave condition. One of them later died of his burns, according to a morning update.
Volodymyr Zelensky came to the region on Saturday, declaring Day of Mourning across country.
What's An-26
The Antonov An-26 (NATO reporting name: Curl) is a twin-engined turboprop civilian and military transport aircraft, designed and produced in the Soviet Union from 1969 to 1986.