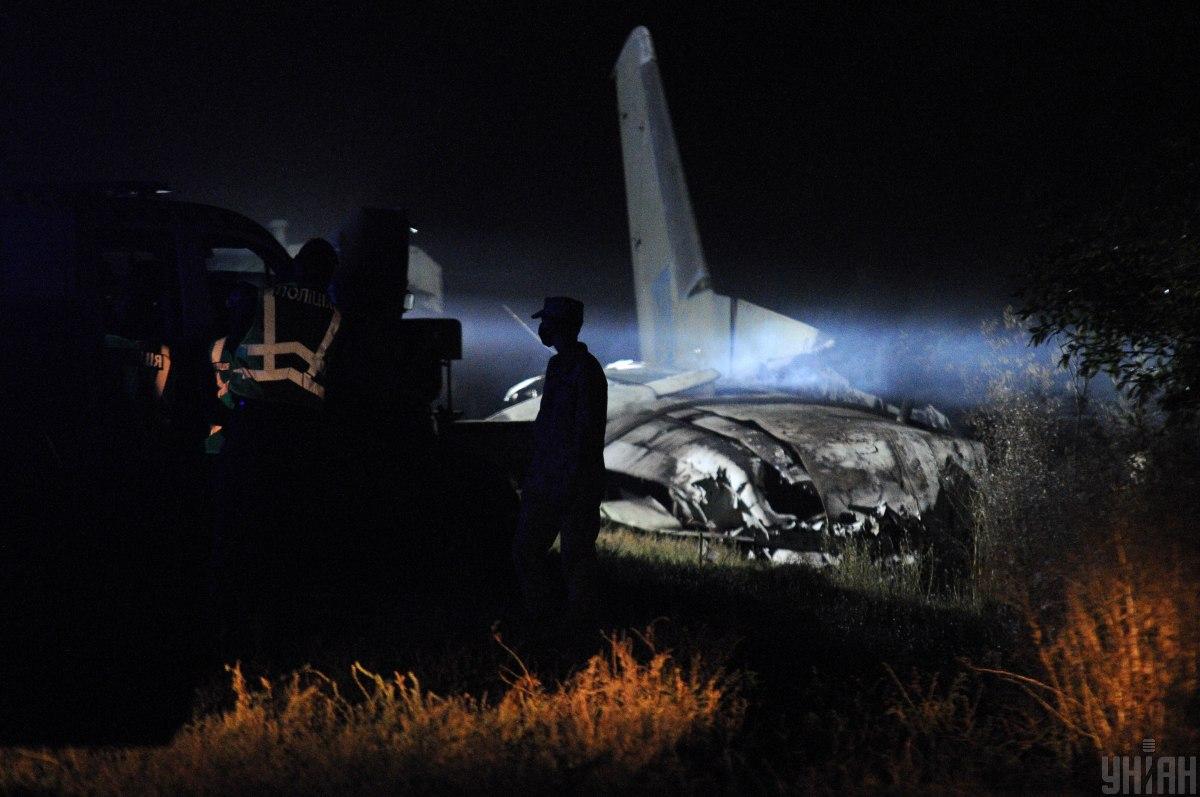 Twenty-six people were killed in the incident, one survived / Photo from UNIAN, by Andriy Mariyenko
The flight recorders of the An-26 military plane, which crashed in Chuhuiv, Kharkiv region, on September 25, have been read and retrieved data will be analyzed soon.
This was announced by head of the subcommittee on state security and defense of the Verkhovna Rada's Committee on National Security, Defense and Intelligence Iryna Vereshchuk on TV Channel Ukraine 24.
Read alsoAn-26 crash: Engine failure ruled out, terror attack among versions
"We've been informed today that the black boxes were deciphered. There were problems with the sound at the beginning, but now everything has been deciphered. Today we are starting to analyze what was in the black boxes," Vereshchuk said.
According to her, investigators are considering three main theories behind the plane crash.
"[They] are probing, basically, three theories – poor preparations for the flight, human error by the pilot, and the third one is technical failure," she said.
An-26 crash in Chuhuiv: Background
The military plane crashed by the highway while approaching the Chuhuiv military airfield late on September 25.
Kharkiv Air Force University's crew and cadets were on board – a total of 27 people.
Twenty-five were killed at the crash site and one of the two survivors later died in hospital. The only survivor is still undergoing treatment with no threat to his life reported.
According to the SBU Security Service, the plane's captain reported left engine failure to the tower and requested an approach to land shortly before the crash.
Ukraine's Defense Minister Andriy Taran, citing aviation experts, said one of the sensors in the engine of the An-26 transport military aircraft failed, as a result of which the plane's wing caught on the ground as it was approaching the airfield near Chuhuiv before plunging and setting ablaze.
The An-26 that crashed on September 25 was manufactured in 1977. It had been operated as a training aircraft for the Air Force.