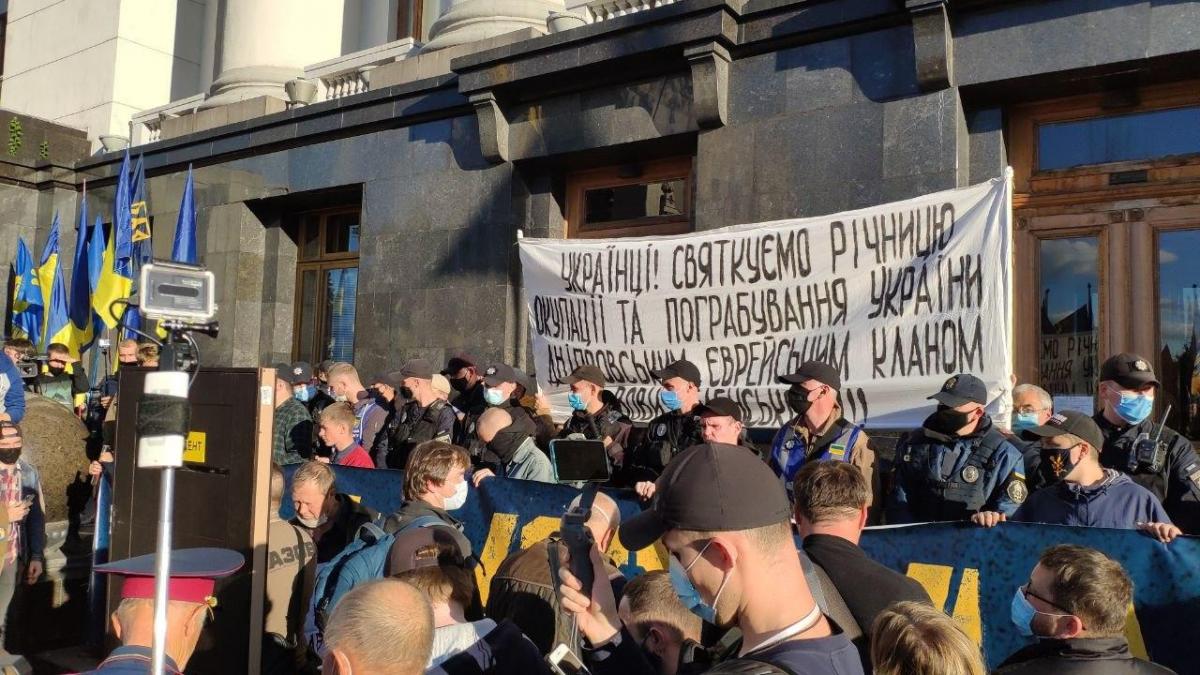 Unidentified persons have hung a poster with anti-Semitic content by the Office of President Volodymyr Zelensky.
That's according to the Telegram channel run by the United Jewish Community of Ukraine.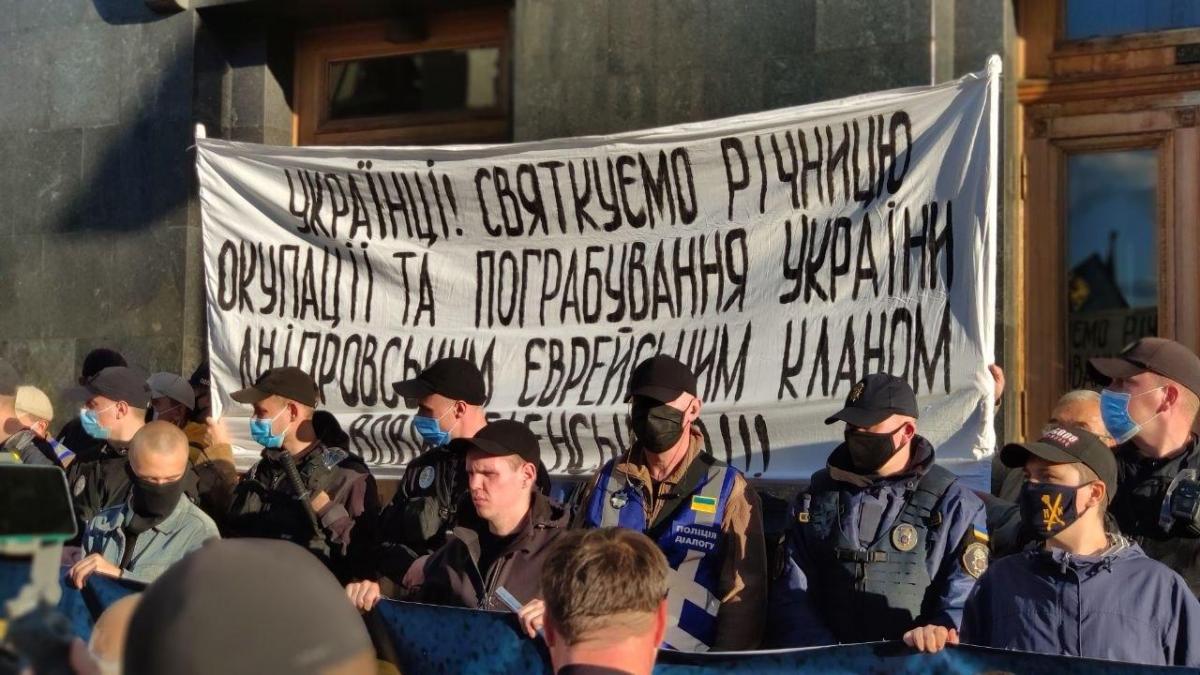 The UJCU reports that the poster reads: "Ukrainians! We celebrate the anniversary of the occupation and plunder of Ukraine by the Dnipro Jewish clan of Vova Zelensky."
The United Jewish Community of Ukraine claims that the incident was an act of anti-Semitism as the perpetrators attributed to Jews responsibility for misconduct – real or alleged – by certain Jewish individuals or groups or actions by non-Jews.
In addition, the UJCU claims that this incident falls under the definition of ethnic hatred incitement, prosecuted under Article 161 of the Criminal Code of Ukraine. In this regard, UJCU will report to law enforcement.
It should be recalled that processions are being held in Kyiv today in honor of Defender of Ukraine Day, in which nationalists are taking part.