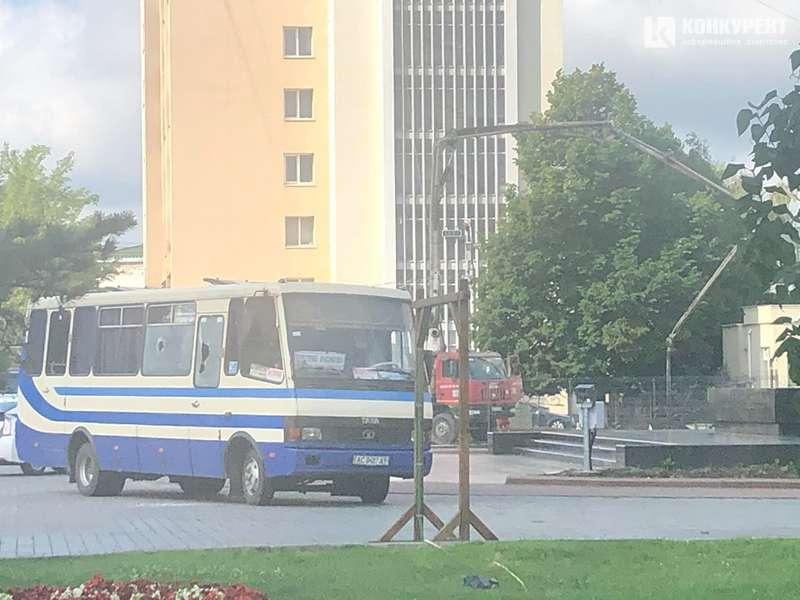 konkurent.ua
An armed man has taken hostage passengers and a driver of a commuter bus in Lutsk, western Ukraine, on Tuesday.
Shots were reported at the scene. The square has been cordoned off by police SWAT units, according to NV.ua.
Head of the National Police's regional department Yuriy Kroshko said the attacker threatens hostages with a firearm and an explosive device.
Local website konkurent.ia writes at least five patrol police crews are working on the scene.
"The Berestechko-Krasnylivka bus is parked in the middle of Teatralna Square with its windows shattered. There are people inside," the report says.
The city center is blocked to ensure the safety of citizens.
Read alsoKyiv's Metro bridge blocked over bomb threat, 'bomber' detained (Photos, videos)
Preliminary reports say the perpetrator expressed discontent with the "system" and opened fire at law enforcers.
The culprit is yet to be identified. 
Police negotiators are working at the scene.