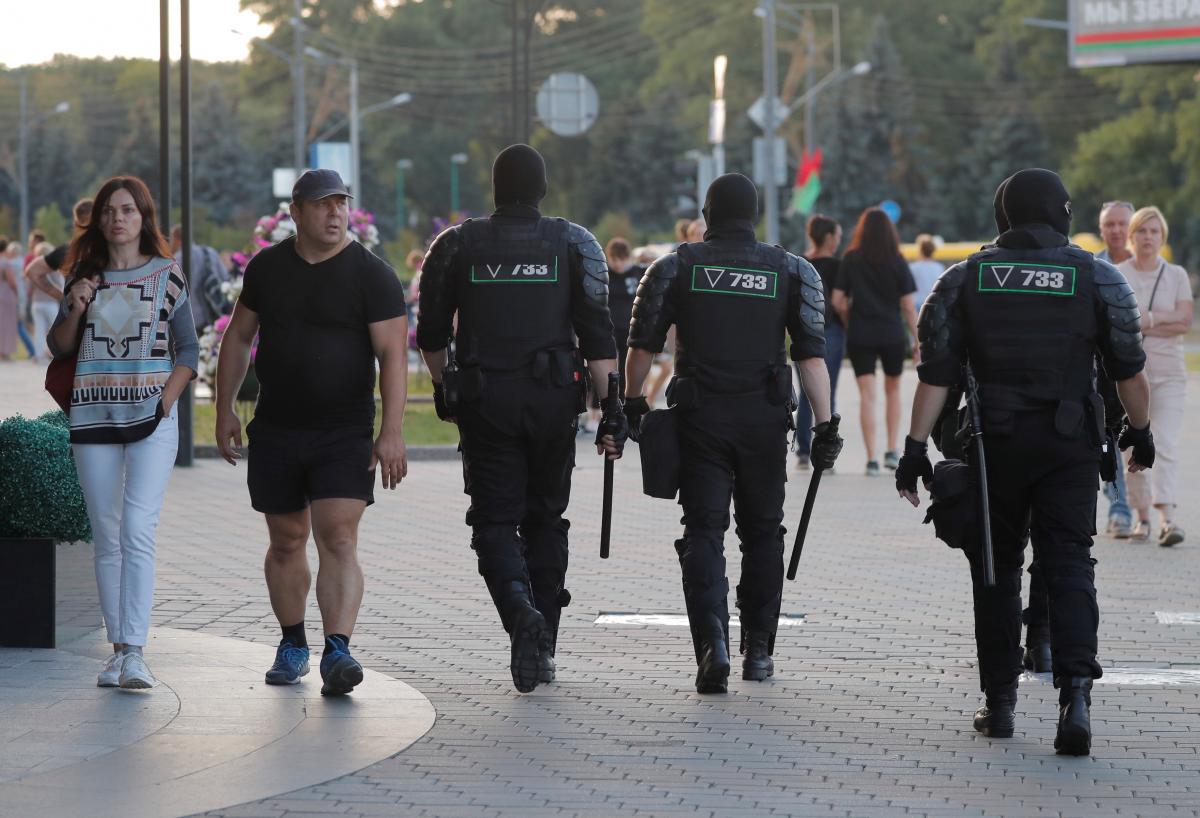 Two Ukrainians are now behind bars in Belarus / REUTERS
Belarus' authorities have opened a criminal case against citizens of Ukraine Kostiantyn Reutski and Yevhen Vasylyev, human rights activists and civil volunteers who were detained in that country on August 12.
Belarusian human rights activist Tatyana Ravyaka told Radio Liberty's Belarusian Service that their case is related to "mass riots" in Minsk on August 10-12.
Read alsoNine Ukrainians detained in Belarus amid protests, news photographer beaten – MFA Ukraine
Ravyaka's apartment, where the Ukrainian citizens were staying, was searched the day before. Investigators seized Reutski's computer, Vasylyev's Ukrainian passport and other things.
The two Ukrainians are in a pretrial detention center now, Ravyaka said.
The Ukrainian embassy has already been informed about their detention.
"They are my friends, we attended the same human rights courses. They just arrived in Belarus today [August 12], had some coffee, went for a walk and were detained. They could not and did not take part in any riots," she said.
Protests in Belarus: What is happening?
On August 9, presidential elections were held in Belarus.
That country's Central Election Commission announced preliminary election results. In particular, 80.23% of voters supported incumbent President Alexander Lukashenko, 9.9% voted for Svetlana Tikhanovskaya, 1.68% for Anna Kanopatskaya, 1.13% for Sergei Cherechnya, and 1.04% for Andrey Dmitriev. Some 6.02% voted against all candidates.
On the evening of August 9, thousands of Belarusians took to the streets to take part in spontaneous rallies, which followed by clashes with law enforcement agencies. The police in Minsk fired water cannons, tear gas, stun grenades, rubber bullets in a crackdown on protests.
Belarus' Ministry of Internal Affairs announced about 3,000 protesters were detained on the night of August 10, more than 2,000 people on the night of August 11, and more than 1,000 on the third night of the protests in different towns and cities across the country.