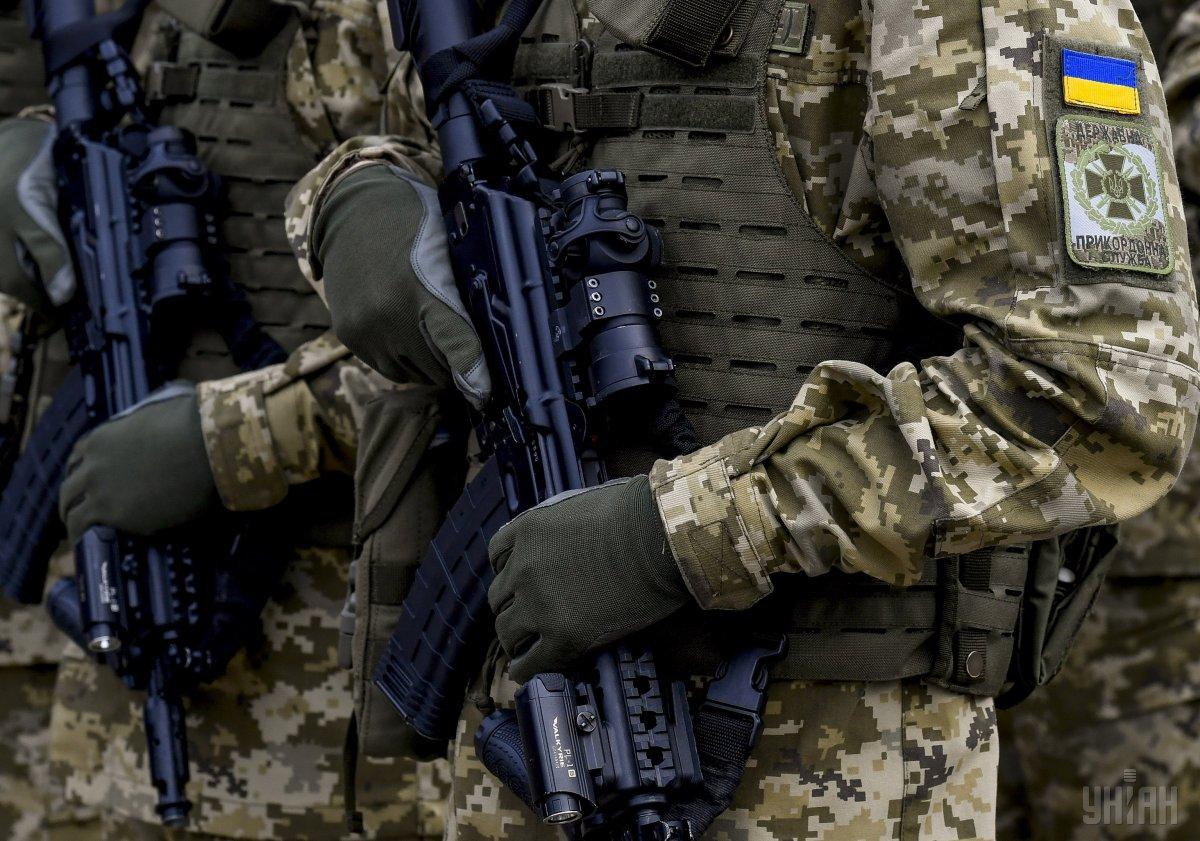 Border security has been increased / Photo from UNIAN
Ukraine's State Border Guard Service has stepped up security measures along the border with Belarus.
This announcement was made by the agency's press service just one day before the launch of the Slavic Brotherhood military drills to be conducted by the Belarusian army jointly with the Russian Federation's military.
Read alsoUkraine's MFA comments on Lukashenko's accusations of meddling in Belarus' internal affairs
The State Border Guard Service says the situation on the Ukrainian-Belarusian border remains controllable and stable.
"The State Border Service has enough resources to ensure reliable security [along the border]. In particular, measures to protect that section of the state border have been enhanced with the involvement of additional reserves, including the DOZOR [the 10th separate rapid response squad of the Border Service that is used to counter human trafficking, arms smuggling, terrorism] and a K-9 unit," it said. "Airspace surveillance is carried out by the border aviation forces, including with the help of drones, on an ongoing basis, while SAFE Boat 27 vessels are additionally involved in patrolling the water sections of the border."
According to the agency, the security measures are being taken to prevent offenses and counter any provocations, irregularities, including illegal border crossings by groups of people.
"All available information that may affect the protection of the state border is being collected and processed now. Search units, district inspectors of the border service are actively engaged in the operation, the number of border patrols has been increased," it said.
Border patrols with specially trained dogs are on duty, while there is active observation from technical posts with the use of surveillance equipment, vehicles, and aircraft.
The Ukrainian-Belarusian border section is over 1,000 km long and runs through five Ukrainian regions, it said.
Russian-Belarusian exercises 2020
On September 14, the Slavic Brotherhood drills are to kick off in Belarus. The armed forces of Belarus and the Russian Federation are to take part.
Russia's news agency RIA Novosti reported the event would last until September 25, the maneuvers will take place at the Brestsky training ground. Russia is sending Pskov airborne troops to partake in the military exercises.
The Serbian Armed Forces were originally planned to join the drills but Serbia gave up such plans immediately after a Russian Foreign Ministry representative had appeared to mock Serbian President Aleksandar Vučić.
On August 27, Russian President Vladimir Putin suggested sending Russian security forces to suppress protests in Belarus after thousands of Belarusians who disagreed with the outcome of the August 9 presidential elections with Alexander Lukashenko's landslide victory (80.1% of votes) had taken to the streets.