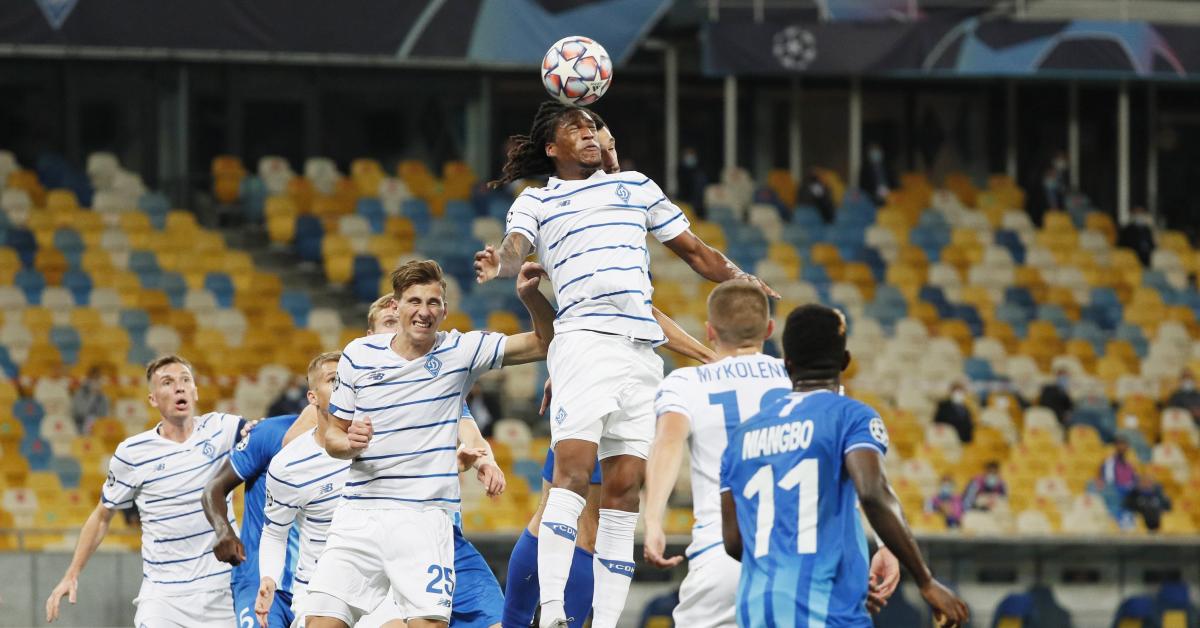 REUTERS
For the first time since 2016, the legendary Ukrainian FC Dynamo Kyiv has made it to the group stage of the UEFA Champions League.
Led by Mircea Lusescu, a Romanian star coach whose recent arrival at the helm initially sparked criticism of hardened Dynamo fans due to the history of his work for the club's bitter rivals Shakhtar Donetsk, the squad delivered a confident 3:0 win against Belgium's Gent.
Earlier, Dynamo also won the away game (1:2) but it seemed like the team were never going to rest on their laurels at Kyiv's Olympiskyi Arena where they played in style, offering their opponents a rather open game.
Active attacks right from the start yielded results as Buyalsky scored a cheeky backheeler from the penalty box on the 9th.
Read alsoFootball fans to be allowed on stands for int'l matches in Ukraine, with one conditionDynamo's de Pena doubled the lead with the penalty kick on 36th after Gent's center-back Plastun – incidentally, a Ukrainian player – allowed a handball in the box.
Two minutes later, the referee ruled another penalty kick before VAR assistants told him the Ukrainian striker Supriaha had been offside before he was tackled.
Gent also had several chances to score, but Dynamo's goalkeeper Buschan was impenetrable yesterday, definitely with a bit of luck.
Early into the second half, Gent's Fortuna held Supriaha within the box, which once again led to a penalty kick and a goal by Rodriguez on 49th.
Closer to the end of the match, Gent went for a real siege of Dynamo's goal but Plastun and his defenders held their ground until the final whistle.
Background
At the previous stage of qualification, the Kyiv club beat the Dutch AZ Alkmaar 2: 0 in a one-leg stand-off.
The draw for the Champions League's next stage will be held on October 1. Dynamo will be in the third basket. Shakhtar Donetsk, another Ukrainian club to represent the country in the tournament this year, will also find out its rivals in the group.
The win against Gent became the seventh for Mircea Lucescu at the head of Dynamo, with one draw and no losses so far.