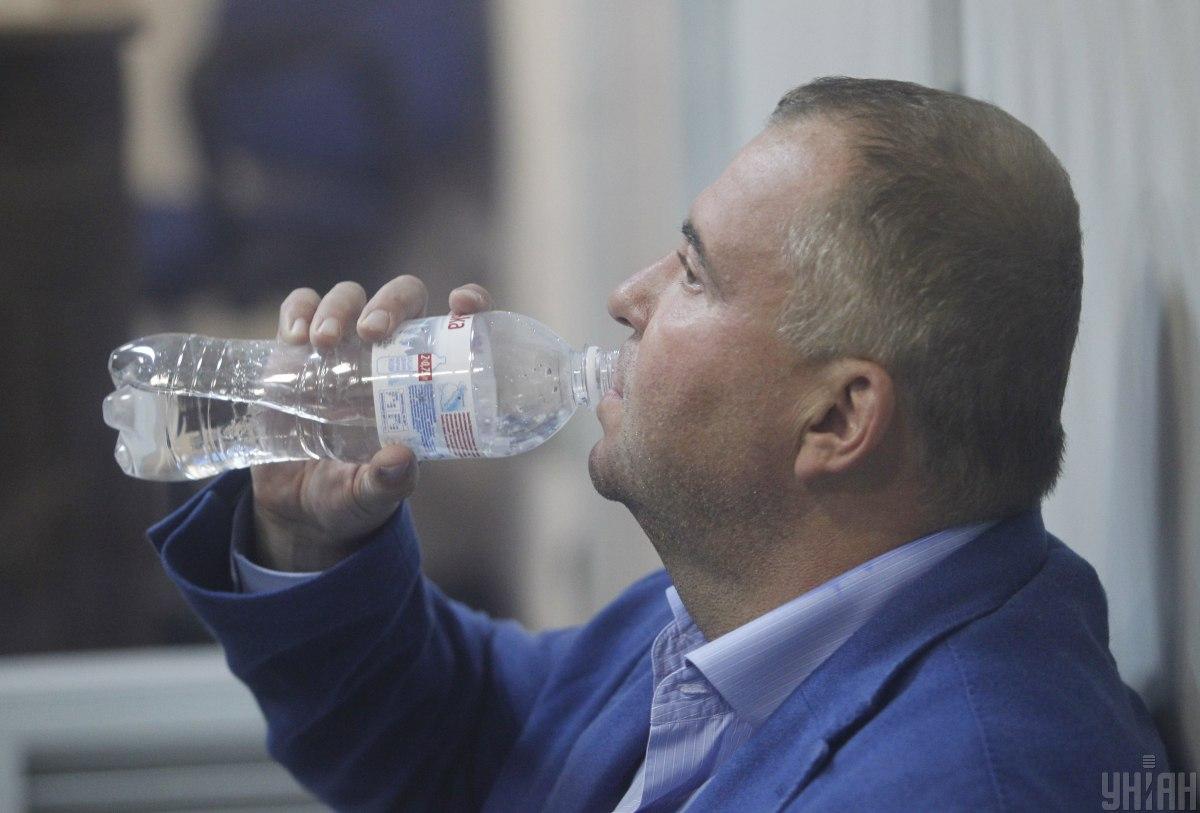 Photo from UNIAN
The Specialized Anti-corruption Prosecutor's Office (SAPO) and the National Anti-corruption Bureau of Ukraine (NABU) have amended a suspicion notice to former deputy head of the National Security and Defense Council of Ukraine (NSDC) Oleh Hladkovsky, who has earlier been released on bail in the case opened into the alleged abuse of office.
The amount of losses incurred by the alleged wrongdoings has now been increased to over UAH 17.44 million (US$653,428), a source in SAPO told UNIAN.
As UNIAN reported, Hladkovsky was detained by National Anti-corruption Bureau of Ukraine (NABU) officers near a restaurant at Boryspil Highway outside Kyiv on October 17, 2019, after he had allegedly tried to flee Ukraine through Boryspil Airport, but border guards did not let him leave the country.
On October 18, the Special Anti-corruption Prosecutor's Office (SAPO) announced that the ex-official had been notified of the suspicion of committing crimes under Part 2 of Article 364 (abuse of power and official position) and Article 366-1 (declaration of false information) of the Criminal Code of Ukraine.
Read alsoProsecutors ask not to recall former NSDC official's name in defense embezzlement case – anti-corruption watchdog
The investigation revealed the ex-official had abused his official post contrary to the interests of the state in order to obtain undue benefit in favor of PJSC Automobile Company Bogdan Motors (the suspect is a beneficiary owner). The investigation believes Hladkovsky ensured the inclusion in the state defense order and the subsequent budget procurement at the inflated prices of MAZ 6317 (Bogdan 6317) military trucks from the subsidiary enterprise "Car assembly plant No. 2," which is part of PJSC Automobile Company Bogdan Motors. Such actions inflicted damage worth over UAH 10.62 million (US$397,152) to the state budget, investigation believed.
In addition, SAPO agents said Hladkovsky failed to declare the income his spouse received from leasing elite real estate downtown Kyiv.
A bail worth UAH 10.6 million was posted for Hladkovsky by his family on October 21.