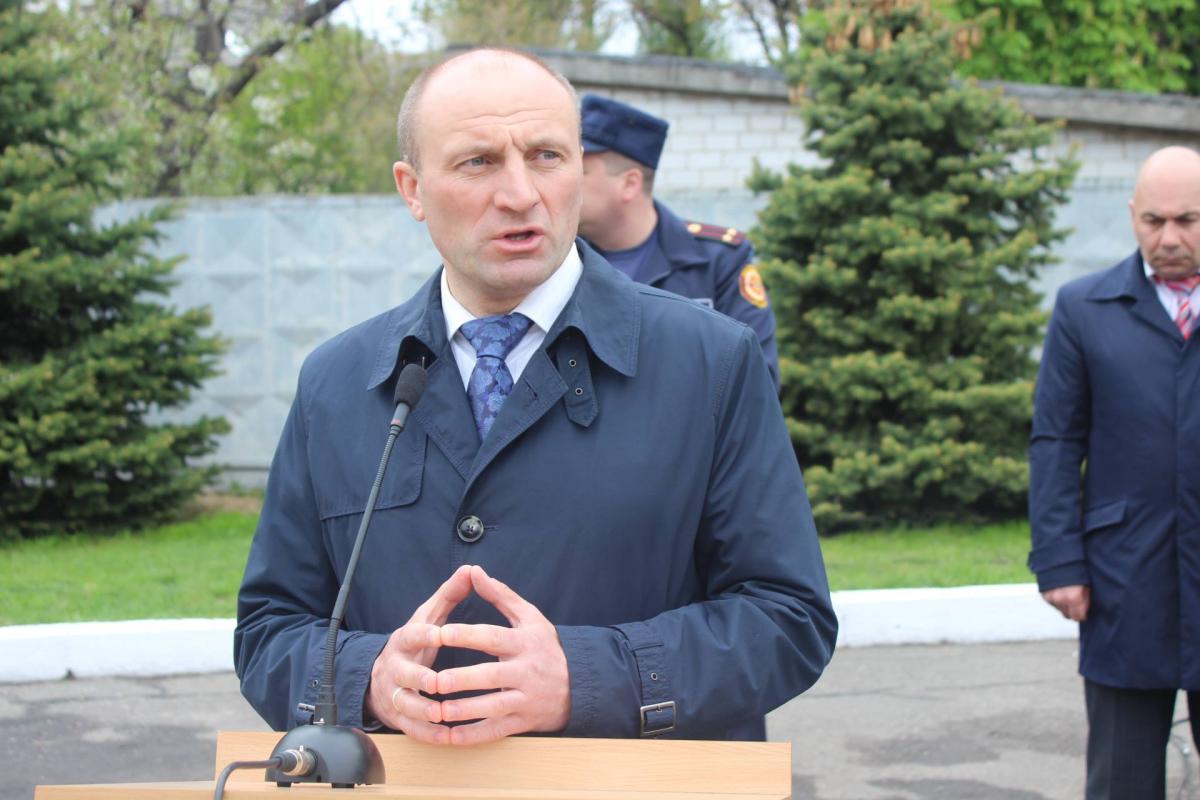 Anatoliy Bondarenko / facebook.com/MNSCHERKASY
Denys Tsypin, the lawyer for Cherkasy Mayor Anatoliy Bondarenko, has filed a lawsuit against Ukrainian President Volodymyr Zelensky with Kyiv's Pechersky District Court over what he believes is public humiliation of his client.
"I, Denys Tsypin, the lawyer of Cherkasy Mayor Anatoliy Bondarenko, am filing a lawsuit today with Kyiv's Pechersky District Court to defend the honor and dignity, business reputation of the mayor of Cherkasy," the lawyer said in a video message.
The lawyer said the "fair and incorruptible" Pechersky district court should determine whether the president of Ukraine "may call anyone in this country a gangster." The lawyer considers such statements illegal.
Read alsoUkraine's government introduces adaptive quarantine until June 22
"We'll meet with the president of Ukraine in court," Tsypin said.
The lawyer added that, according to the lawsuit, Bondarenko seeks to recover moral damage from Zelensky for humiliation of honor, dignity and business reputation in the amount of UAH 1.
As UNIAN reported earlier, the quarantine-related restrictions were eased in Cherkasy on May 1. Shops, parks and restaurants' outdoor facilities reopened in Cherkasy. Limitations on public transportation in the city were also lifted ahead of other regions.
Speaking in one of his regular video messages, Ukrainian President Volodymyr Zelensky warned Cherkasy Mayor Anatoliy Bondarenko against easing the quarantine ahead of schedule, while the mayor took to social media to respond that he would not give up the idea, and vowed resistance.
Such a decision passed by the mayor's office sparked a row between Government and local authorities.
Members of Cherkasy City Council, who voted for lifting a number of the said restrictions, reportedly got summoned for questioning. Cherkasy police opened a criminal proceeding into the alleged violation of sanitary rules.
At a press conference on May 20, Zelensky said Bondarenko was in the wrong in deciding to ease quarantine restrictions ahead of schedule.
"I can't even talk about the mayor of Cherkasy, I don't even know how I should talk when the mayor is targeted by 19 criminal proceedings. Who is he? I'm not sitting at the same table with such gangsters. He was elected – it's the right of the people... I think he was politically incorrect in his act," the president said.
In turn, Bondarenko said that criminal cases initiated against him were politically motivated.