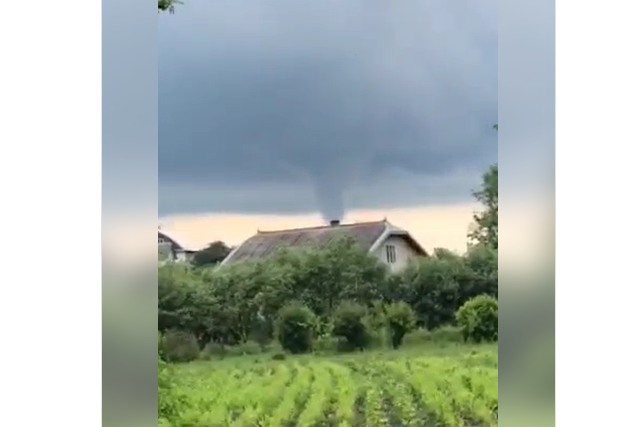 Snap from video
Eyewitnesses spotted a tornado in Ukraine's western Ivano-Frankivsk region, something that used to be a rather uncommon phenomenon for Ukraine but is now becoming more frequent.
In recent years, tornadoes in Ukraine have become more powerful in the country, while the negative effects of extreme weather must be minimized, climatologist Svitlana Boychenko told Obozrevatel.
To this end, the government needs to create a network of early warning network involving local forecasters.
"There are tornadoes in Ukraine. Most often they are associated with certain weather conditions, as well as with the orography of the area, which contributes to the vortex being created. But the problem is it is impossible to predict well in advance," she said.
The climatologist clarified that the prediction of a tornado is possible only at the stage of its formation in a specific area.
Read alsoBad weather leaves 348 towns and villages in Ukraine without power
"There should be an early warning system. On-site weather forecasters are able to monitor such processes and provide timely forecasts so that people are able to take shelter and save at least part of their belongings. The main thing is to warn the population," she said.