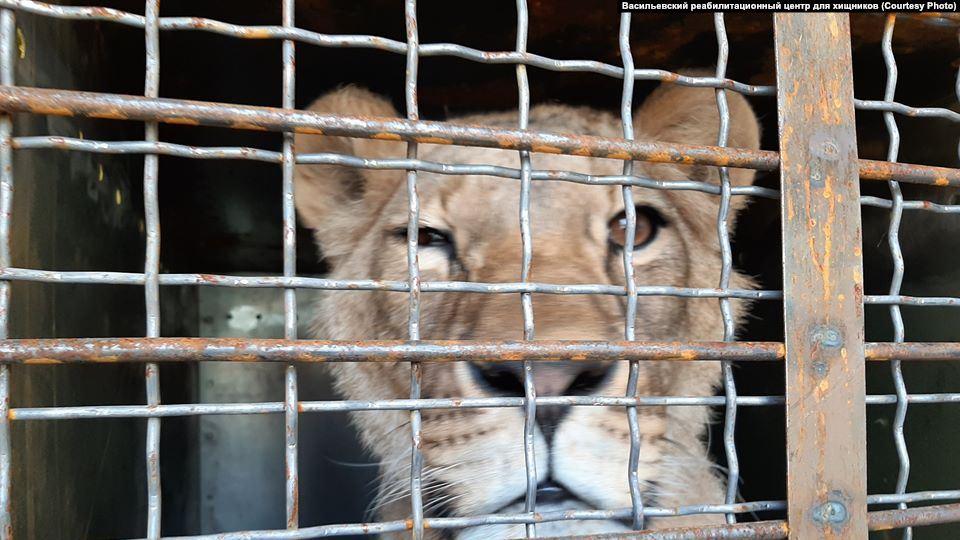 RFE/RL
Three lions and six bears confiscated by orders of Ukrainian courts have been donated to nature parks and charities.
That's according to a statement by the Justice Ministry.
A Commission in Vasylivsky office of Ukraine's executive service has handed over:
Malvina, the Himalayan bear - to the International Charitable Foundation "Save the Wild" Charity;
Brown bears Balu and Timosha – to the Synevyr National Nature Reserve;
Lions Ricci, Witold and Bagheera – to the Naton Charitable Foundation; and
Brown bears Potap, Anna and Masha – to Bear Shelter Domazhir Ltd [a rehabilitation center located in the Roztochia nature reserve].
"The free transfer of confiscated animals to new owners is a result of joint efforts by the Ministry of Justice and civic activists. The old order, according to which confiscated animals were sold at open auctions by a court ruling, has sparked controversy," said Deputy Minister of Justice for Executive Service Andriy Haichenko.
Read alsoMeme turning into reality: Debtors' pet dogs put up for auction sale
From now on the sale of animals at the OpenMarket - CETAM auction is prohibited, the press service quotes the official as saying.
As UNIAN reported earlier, in late June the Cabinet adopted a resolution of the Ministry of Justice on amending the Procedure for disposing of property confiscated by a court ruling and transferred to the state executive service.
The procedure is supplemented by provisions governing the sale of animals confiscated by court.
Cats, dogs, and other pets shall be transferred free of charge to animal shelters or other pet care facilities.
Wild animals shall not be put up for sale either. They shall be transferred free of charge to animal shelters, zoos, or other relevant animal care facilities.
Unsold farm animals shall be transferred free of charge to individuals or legal entities in line with the current legislation.