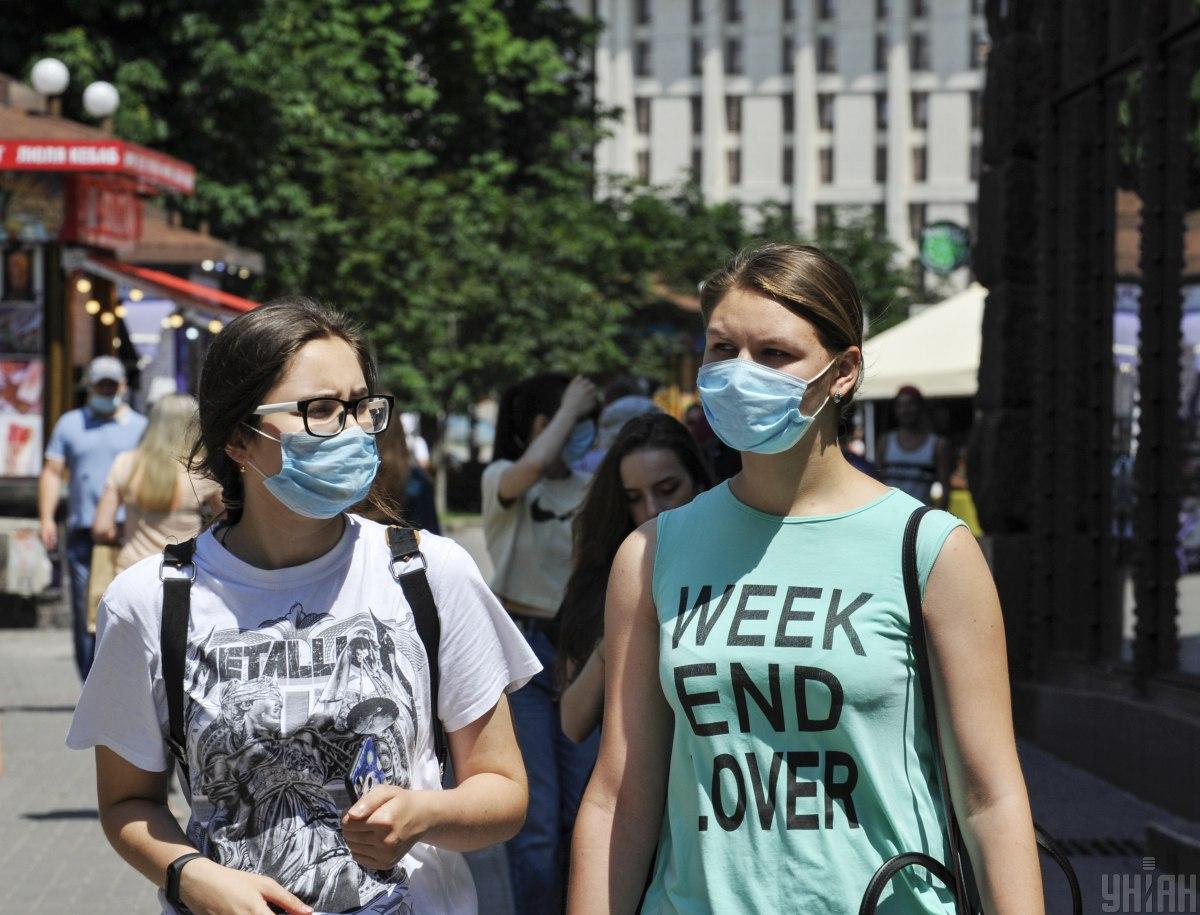 Kyiv region's local authorities reinstate COVID-19 curbs / Photo from UNIAN
Kyiv Regional State Administration's commission on biosecurity and emergency situations on June 26 decided to step up quarantine-related restrictions in Kyiv region.
In particular, the maximum number of people allowed during mass events should be reduced to 10, and public catering and recreational facilities in Kyiv region should close by 22:00 Kyiv time, the administration's press service said.
Read alsoCOVID-19 resurgence in Ukraine: record 1,109 cases reported in past day
Bed occupancy in hospitals designated for with confirmed COVID-19 in the region now is 21.33% (the critical rate is 50%). The average number of PCR tests is 39.68 (the standard rate is over 24 per 100,000 people over the past seven days). The detection rate of symptomatic COVID-19 cases is now 6.5% (the norm is below 11%). The rate of the growth of confirmed COVID-19 cases as of now is 51.28% (the norm is no more than 10%).
Thus, taking into account the epidemic situation and grounds for strengthening anti-epidemic measures in Kyiv region (the growth rate of COVID-19 cases exceeded 10% over the past three days), the commission, upon recommendations from the region's chief medical officer, decided on Friday, June 26, 2020, to introduce the following restrictions:
mass events (cultural, entertainment, sports, social, religious, advertising ones) held indoors should have the number of people limited to 10, subject to epidemiological rules;
catering facilities and entertainment establishments should close at 22:00 Kyiv time.
In addition, the local authorities stepped up control over:
how anti-epidemic measures are observed during regular and irregular passenger traffic in urban, suburban, intercity intraregional transport;
how anti-epidemic measures are observed in markets, in retail, catering outlets, children's preschool educational institutions;
the unconditional fulfillment by business entities of restrictive anti-epidemic measures in case the anti-epidemic situation in the region deteriorates.
"The restrictions will be in effect until an improvement in the epidemiological situation in Kyiv region," Kyiv Regional State Administration said.