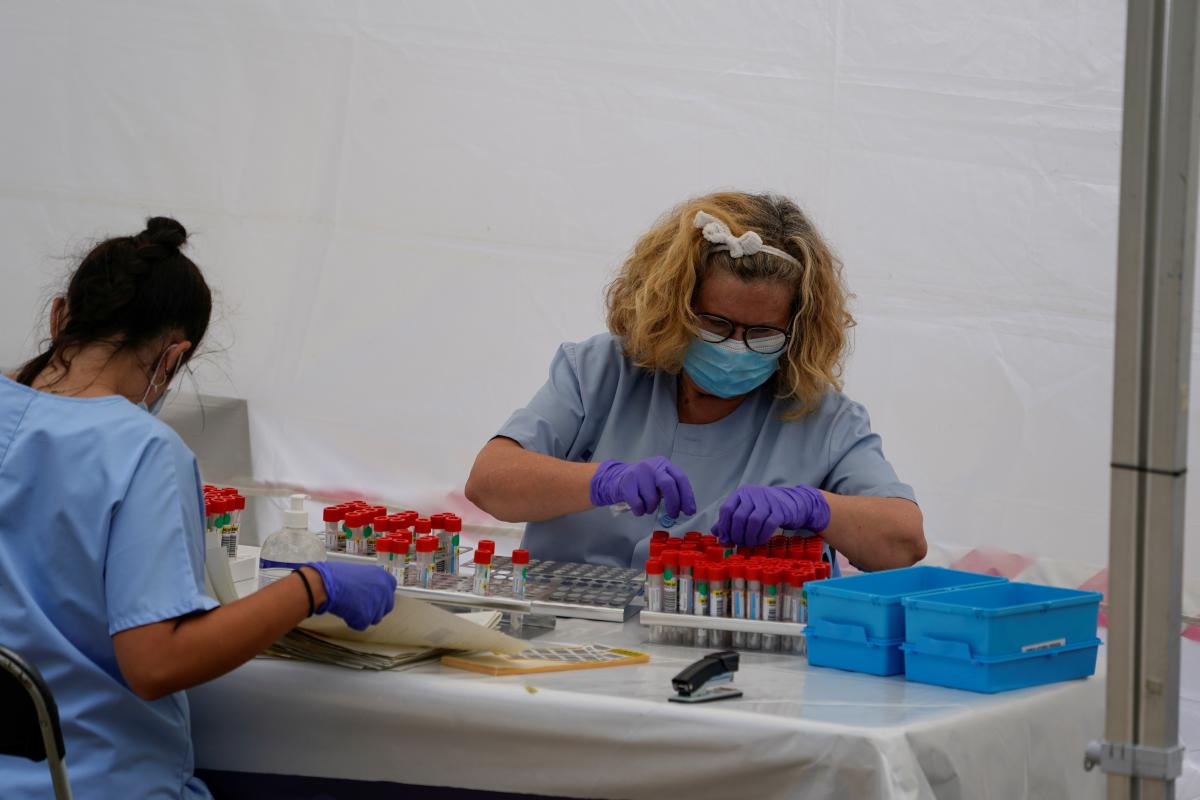 REUTERS
One in four or five tests for coronavirus infection (COVID-19) done with the use of the polymerase chain reaction (PCR) method could give false negative results.
The press service of Ukraine's Health Ministry said on Facebook that as a rule, oropharyngeal (throat) swabs are collected for PCR testing, and results could be false if the virus is concentrated in the lower respiratory tract.
Read alsoHealth minister lists top Ukrainian regions in lead by new COVID-19 cases
The accuracy of the results is also dependent on conditions for the collection and transportation of biological materials to the laboratory.
As UNIAN reported earlier, there were 64,849 laboratory-confirmed cases of COVID-19 in Ukraine as of the morning of July 26. Of them, 920 were recorded in the past day. The death toll by that date was 1,605.