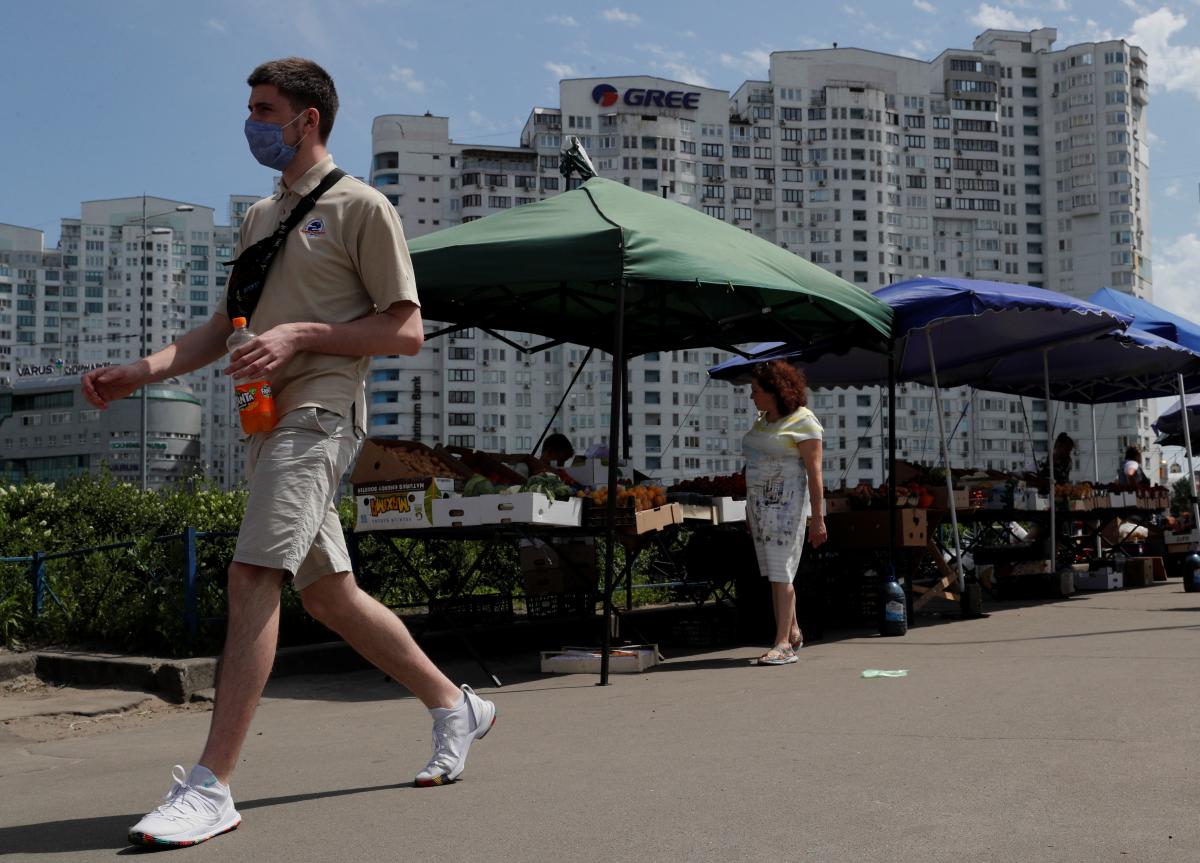 REUTERS
Ukrainian Health Minister Maksym Stepanov says quarantine measures could be toughened in Ukrainian regions with a sharp increase in the number of coronavirus patients, that is the country's western regions and the capital city of Kyiv.
Read alsoUkraine recognized as country with high rate of COVID-19 spread
"In condition of the adaptive quarantine, there has been a spike [in coronavirus incidence] in certain regions, an increase in the number of new cases, a sharp increase in bed occupancy in hospitals, that is, the criteria stipulated in the [government's] resolution have exceeded the norm in 13 regions. These are the western regions and the city of Kyiv," he said at a briefing on June 24.
According to Stepanov, a decision will be made to step up quarantine measures there after regional chief medical officers submit relevant reports.
"This [restrictions] may apply to urban transportation services, sports facilities, preschool educational facilities, and other institutions there," he said.
As UNIAN reported earlier, Ukraine's Cabinet of Ministers on May 20 decided to introduce an adaptive quarantine in the country from May 22 to June 22, taking into account the epidemiological situation in the regions.
In particular, the government introduced certain indicators: an incidence – the average number of confirmed COVID-19 cases over the past seven days per 100,000 people, which should be lower than 12 cases per 100,000 people; bed occupancy in hospitals designated for COVID-19 patients should be below 50%; and the number of tests done with the use of PCR and ELISA methods should be more than 12 per 100,000 people over the past seven days.
The decision to strengthen or relax restrictive measures shall be made by regional commissions on technogenic and ecological safety and emergencies.
On June 17, the Cabinet of Ministers extended the adaptive quarantine until July 31.