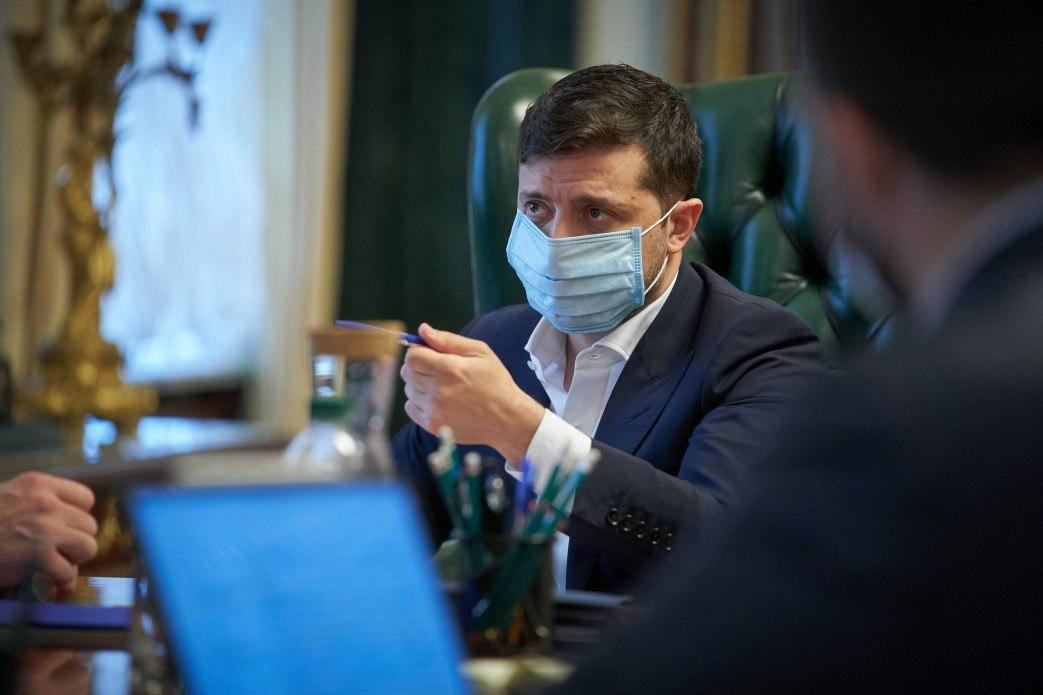 Zelensky says Ukrainians are tired of the quarantine / Photo from president.gov.ua
Ukrainian President Volodymyr Zelensky says there is no need to "rush to extend" the coronavirus-related quarantine in Ukraine for more than a month.
"There is no need to rush to extend the quarantine for a long period of time, we must act based on the development of the situation. Everyone is tired of this quarantine. We need a clear framework for how we will continue it [lockdown], so that people have the opportunity to live safely, so that business can function, so that the economy does not stand at a pause," the press service of the President's Office quoted Zelensky as saying at a meeting on July 16.
"Therefore ... we will extend it for a month, but not longer," he added.
Read alsoUkraine's Health Ministry: Kyiv, seven regions not ready for lifting COVID-19 curbs
In turn, Ukrainian Health Minister Maksym Stepanov said that new changes to resolutions regulating the quarantine provide for designating Ukrainian regions as "green," "yellow," "orange," and "red" zones, where clear criteria regarding the COVID-19 restrictions will apply.
Restrictive measures will be introduced depending on the situation in a particular location of the region.
As UNIAN reported earlier, Ukraine's Health Ministry was drafting a resolution to extend the lockdown for at least another month. In June, the Cabinet of Ministers published a resolution on the extension of adaptive quarantine until July 31, with updated rules for its observance.