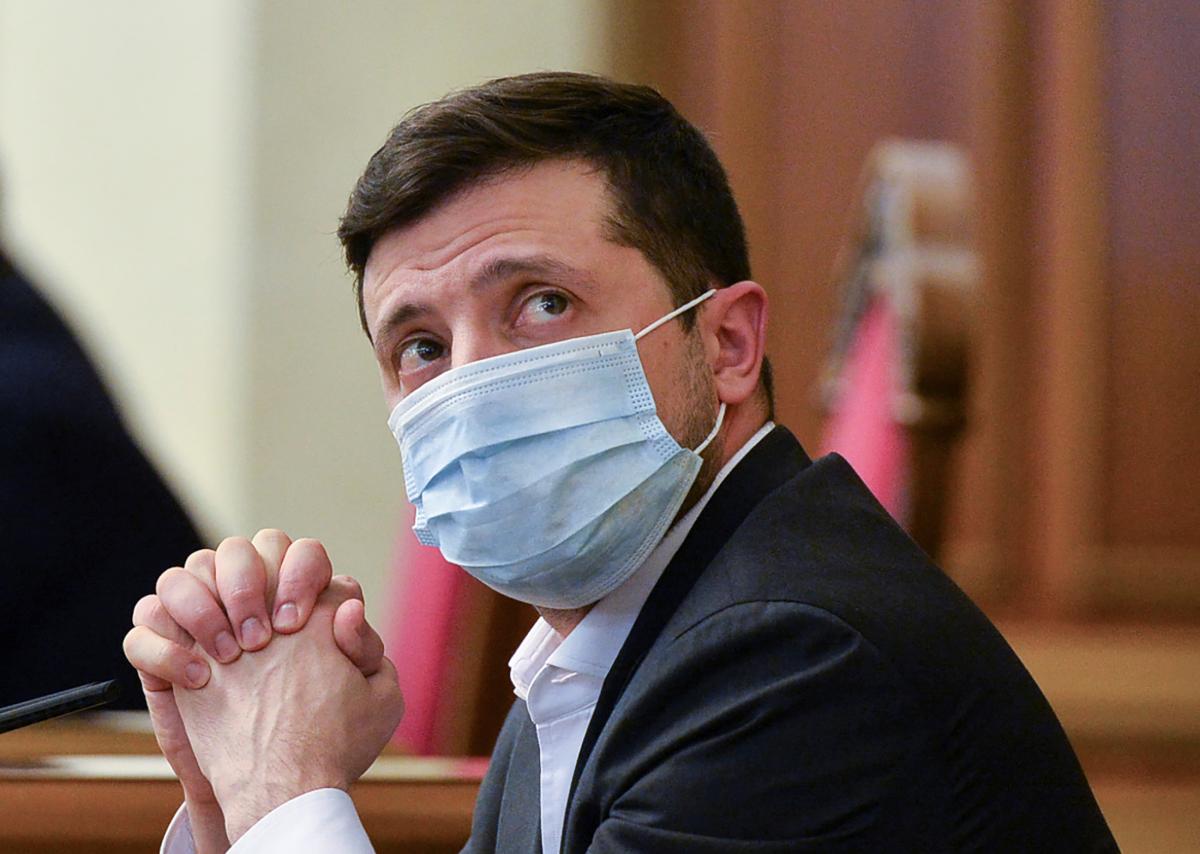 Zelensky hopes Ukraine will be able to skip the worst-case scenario / REUTERS
Ukrainian President Volodymyr Zelensky says Ukraine needs to be prepared for the second wave of the COVID-19 epidemic due to the rapid dynamics of the incidence of coronavirus cases.
"In Zakarpattia, over 70% of beds in hospitals designated for the first wave of the epidemic are occupied by patients. With such dynamics, we should prepare for the second wave. I still hope we will be able to skip the worst-case scenario. But the healthcare system must be ready for everything," Zelensky said during an intercom meeting of the coronavirus task force on Tuesday, June 30, according to the Office of the President.
Read alsoHealth minister predicts new COVID-19 outbreak in Ukraine after weekend in Odesa
According to Zelensky's office, the Ukrainian government is now preparing hospitals for the second wave of the epidemic. Beds for almost 30,000 patients are available now; and as not many ventilators are used now, the equipment is available in sufficient quantity too.
Prime Minister Denys Shmyhal, in turn, says Lviv region has been in the lead by number of coronavirus patients for the tenth day in a row. In the past day, 143 new cases were confirmed there, three people died.
Children's summer camps will not be allowed to resume work, the government added.
As UNIAN reported earlier, as of the morning of June 30, there were 44,334 confirmed cases of COVID-19 in Ukraine, 706 of them were reported in the past day. Some 192 people were hospitalized, 12 died, 88 patients recovered in the past 24 hours.
According to Health Minister Maksym Stepanov, the number of active patients with COVID-19 in Ukraine per 100,000 people hit 57 cases as of June 30.