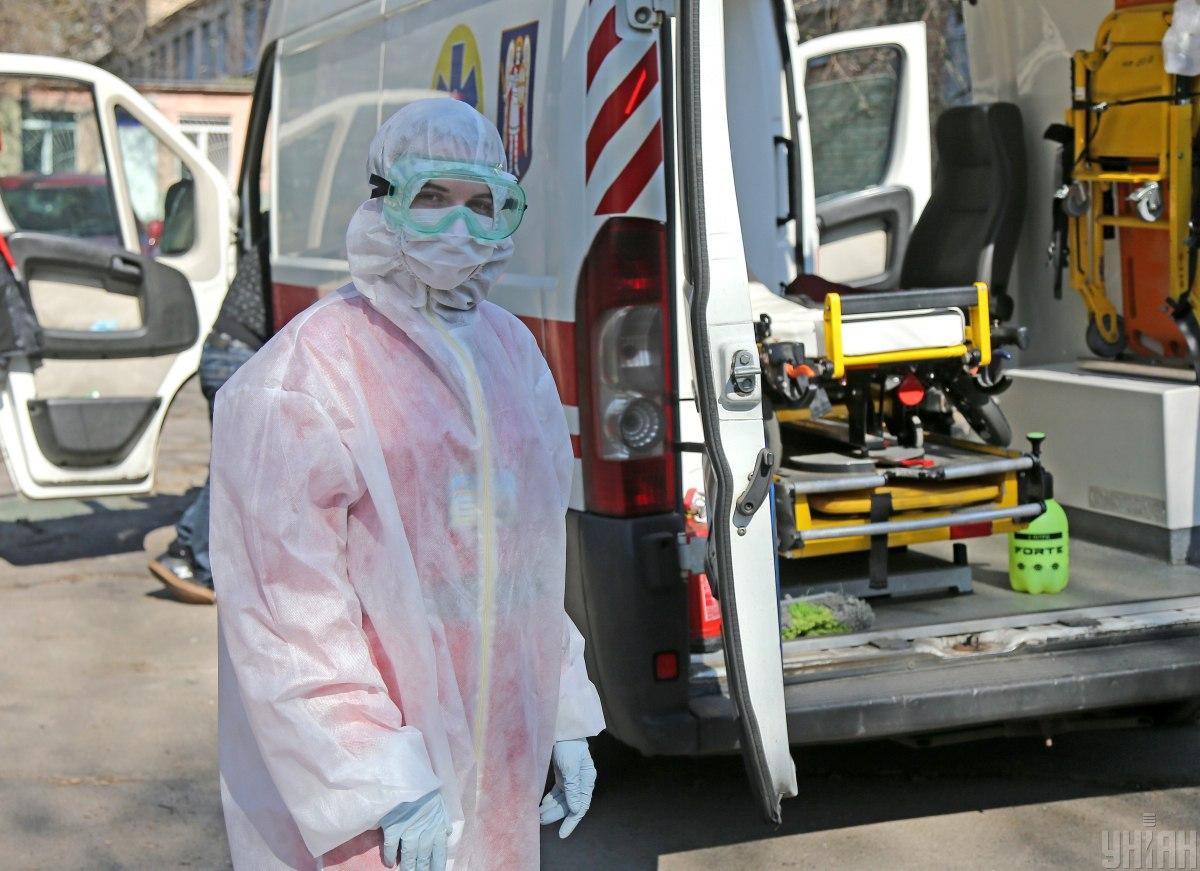 Photo from UNIAN
The Ukrainian Health Ministry's Public Health Center says the COVID-19 death rate per 100,000 people in Ukraine as of June 3 was 3%.
Read alsoAbout 6,300 people undergo high accuracy testing to detect COVID-19 antibodies
"As of June 3, the incidence of COVID-19 cases in Ukraine was 59.3 per 100,000 people, while the death rate was 3%. For comparison, the death rate was 2.5% as of April 30," the Public Health Center said on Facebook on June 3.
A daily increase in laboratory-confirmed cases of COVID-19 as of June 3 was 3.5% against the figure reported as of June 2.
In this regard, even under conditions of the easing of the coronavirus-related quarantine, the ministry recommends observing the social distancing and personal hygiene rules.
"The COVID-19 virus can survive for hours or even days on surfaces. Physical distancing helps to limit contact with contaminated surfaces and infected people outdoors," the agency added.
In particular, complying with the social distancing rules, people can safeguard themselves against other people's bodily fluids during coughing or sneezing, which can cause coronavirus infection.
The physical distancing rules are especially important for people who face a higher risk of complications from COVID-19 (those who are over 50 years old, with concomitant diseases). Therefore, close contacts with others indoors and outdoors should be limited.
It is noted that there is no vaccine or medication against COVID-19 for the time being. So, one of the most effective ways of protecting and preventing the spread of the infection is to remember the rules of physical distancing and daily hygiene, the Center added.
As UNIAN reported earlier, there were 24,823 laboratory-confirmed cases of COVID-19 in Ukraine as of the morning of June 3, including 735 COVID-19 deaths and 10,440 recoveries. On June 4, the number of confirmed cases grew to 25,411 with 12 new deaths in the past 24 hours.