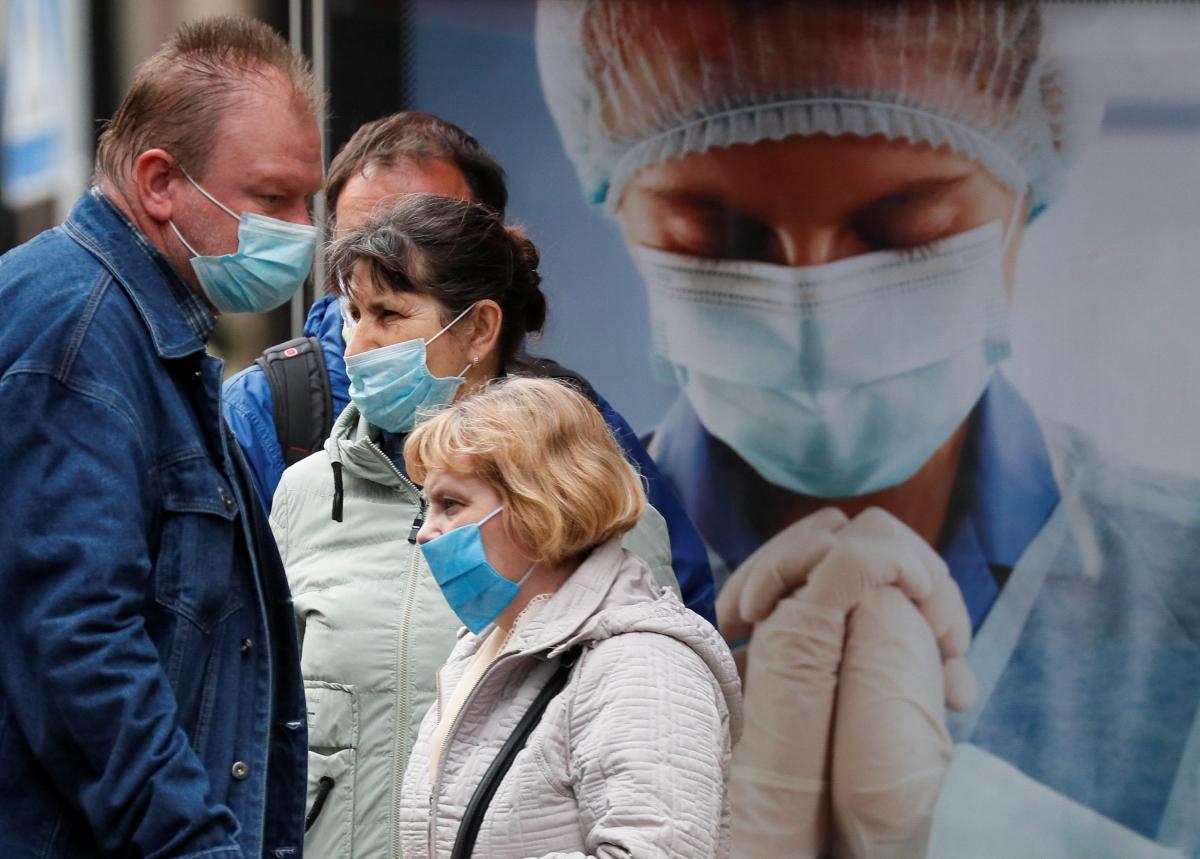 REUTERS
For the first time in the monitoring period, the number of daily coronavirus recoveries in Ukraine exceeded that of new confirmed cases of contagion.
Over the past 24 hours, 422 new cases were reported against 427 recoveries, according to the Public Health Center.
"There were [a total of] 16,847 laboratory-confirmed cases of COVID-19 in Ukraine as of 09:00 Kyiv time on May 14," the morning update reads.
A total of 456 COVID-19 deaths have already been recorded in the country, while 4,143 patients have recovered.
Read alsoUkraine allowing groups of up to eight in public amid quarantine easing
Cases per region: 654 in Vinnytsia region; 535 in Volyn region; 781 in Dnipropetrovsk region; 117 in Donetsk region; 533 in Zhytomyr region; 791 in Zakarpattia region; 347 in Zaporizhia region; 1,166 in Ivano-Frankivsk region; 432 in Kirovohrad region; 2,012 in the city of Kyiv; 1,067 in Kyiv region; 904 in Lviv region; 42 in Luhansk region; 228 in Mykolayiv region; 693 in Odesa region; 257 in Poltava region; 1,062 in Rivne region; 158 in Sumy region; 1,033 in Ternopil region; 713 in Kharkiv region; 165 in Kherson region; 209 in Khmelnytsky region; 2,516 in Chernivtsi region; 348 in Cherkasy region; and 84 in Chernihiv region.
Data from Russia-occupied areas – the Autonomous Republic of Crimea, the city of Sevastopol, parts of Donetsk and Luhansk regions – is not available.
The tests were conducted by the Public Health Center's virological reference laboratory and regional laboratories. As of the morning of May 14, 2020, the Center had received 1,263 reports of suspected COVID-19 cases. In total, there have been 42,590 reports on suspected COVID-19 since the beginning of 2020.