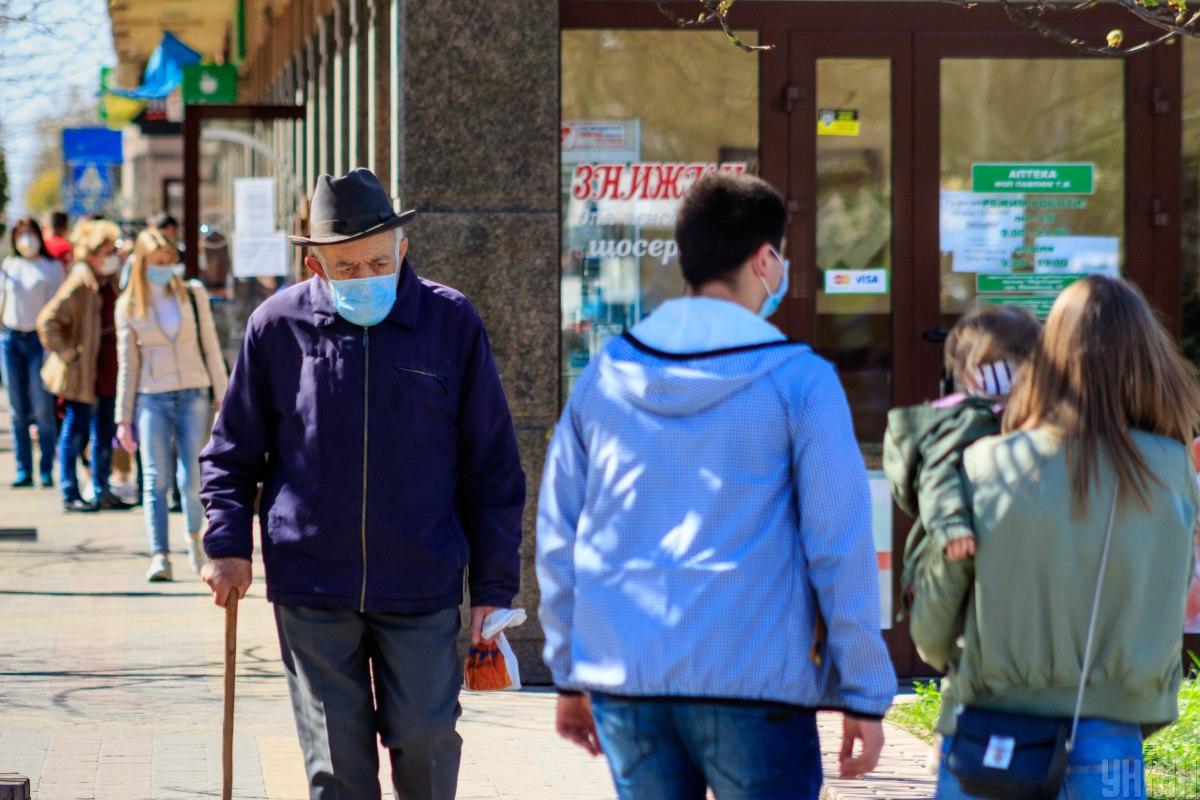 Photo from UNIAN
A total of 20,580 lab-confirmed cases of the COVID-19 have been recorded in Ukraine since the start of the novel coronavirus outbreak, according to the country's health ministry.
The latest update as of Saturday morning shows that the infection wave is subsiding with 442 new cases reported over the past 24 hours against 432 cases in the previous day.
Yesterday, according to official data, 442 patients were registered per day.
Read alsoUkraine's government introduces adaptive quarantine until June 22
The overall coronavirus death rate in Ukraine stands at 605 (+17), while health officials report 6,929 (+344) recoveries.
Incidence per region is as follows:
853 cases in Vinnytsia region; 759 in Volyn region; 865 in Dnipropetrovsk region; 143 in Donetsk region; 618 in Zhytomyr region; 1042 in Zakarpattia region; 403 in Zaporizhia region; 1,274 in Ivano-Frankivsk region; 466 in Kirovohrad region; 2,569 in the city of Kyiv; 1,375 in Kyiv region; 1,285 in Lviv region; 43 in Luhansk region; 280 in Mykolayiv region; 821 in Odesa region; 266 in Poltava region; 1,368 in Rivne region; 166 in Sumy region; 1,108 in Ternopil region; 892 in Kharkiv region; 177 in Kherson region; 329 in Khmelnytsky region; 2,964 in Chernivtsi region; 387 in Cherkasy region; and 127 in Chernihiv region.
Data from Russia-occupied areas – the Autonomous Republic of Crimea, the city of Sevastopol, parts of Donetsk and Luhansk regions – is not available.
The tests were conducted by the Public Health Center's virological reference laboratory and regional laboratories. As of the morning of May 23, 2020, the Center received 1,050 reports of suspected COVID-19.  Since year-start, a total of 51,686 reports on suspected COVID-19 have been submitted.