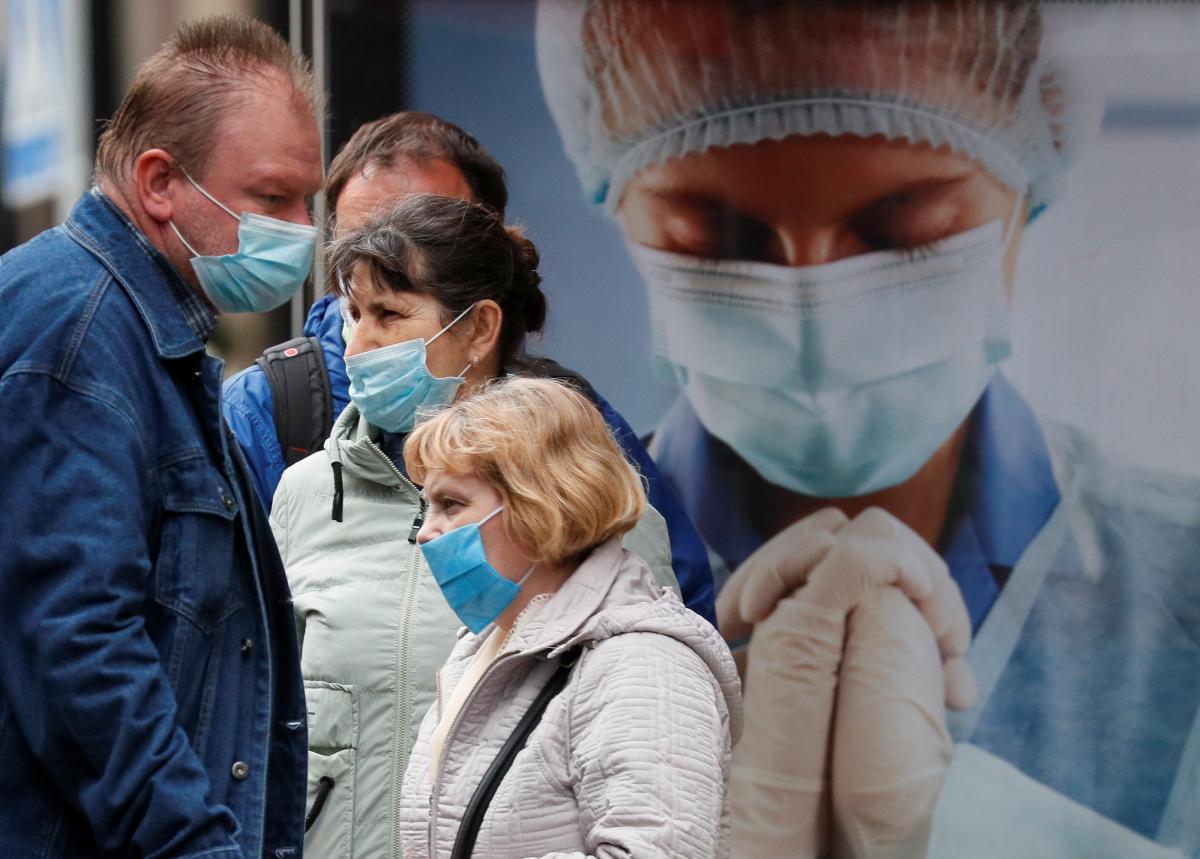 Epidemiologist predicts up to 12,000 daily COVID-19 cases in Ukraine in November / REUTERS
Epidemiologist Andriy Aleksandrin has said Ukraine may face a sharp increase in new COVID-19 cases soon, namely up to 12,000 new cases per day could be recorded in November.
"We will definitely have a quite serious surge in COVID-19 [cases]. The WHO predicts it is expected to record 9,000 COVID-19 cases per day. But I think this is not the limit. If the possibilities of laboratory diagnostics allow, I think we will have more statistics," he told the Ukrainian Obozrevatel TV channel on October 2.
"I think we will see a daily incidence of at least 10,000-12,000 cases in November," Aleksandrin said.
Read alsoDaily COVID-19 spike in Ukraine hits new high with over 4,700 cases on Oct 7The epidemiologist said no matter how many tests are carried out, "it can always be assumed the number of patients is much higher today."
"The only thing, I understand the number of tests has started to increase, including since the demand has increased and, accordingly, the number of requests. We must also understand that the number of tests is not enough today. We had a new anti-record, 4,600 cases [4,753 new COVID-19 cases were recorded on October 7], and now we need to check each contact person. They should either be sent home for self-isolation for two weeks or should be tested," he said.
According to Aleksandrin, it is important how effectively the state health care system will cope with the number of severe cases.
"Because we already see huge problems in hospitalization of patients. We again have cases when healthcare facilities wait for test results for several days. If we are not talking about cities of regional importance, but about district-level settlements, there is already a huge problem there," he said.
In addition, the epidemiologist said the flu season had begun, therefore there is a high probability of contracting not only COVID-19, but also simultaneously "adenoviruses, rhinoviruses, and parainfluenza." All this puts an additional burden on the healthcare system.
More news reports