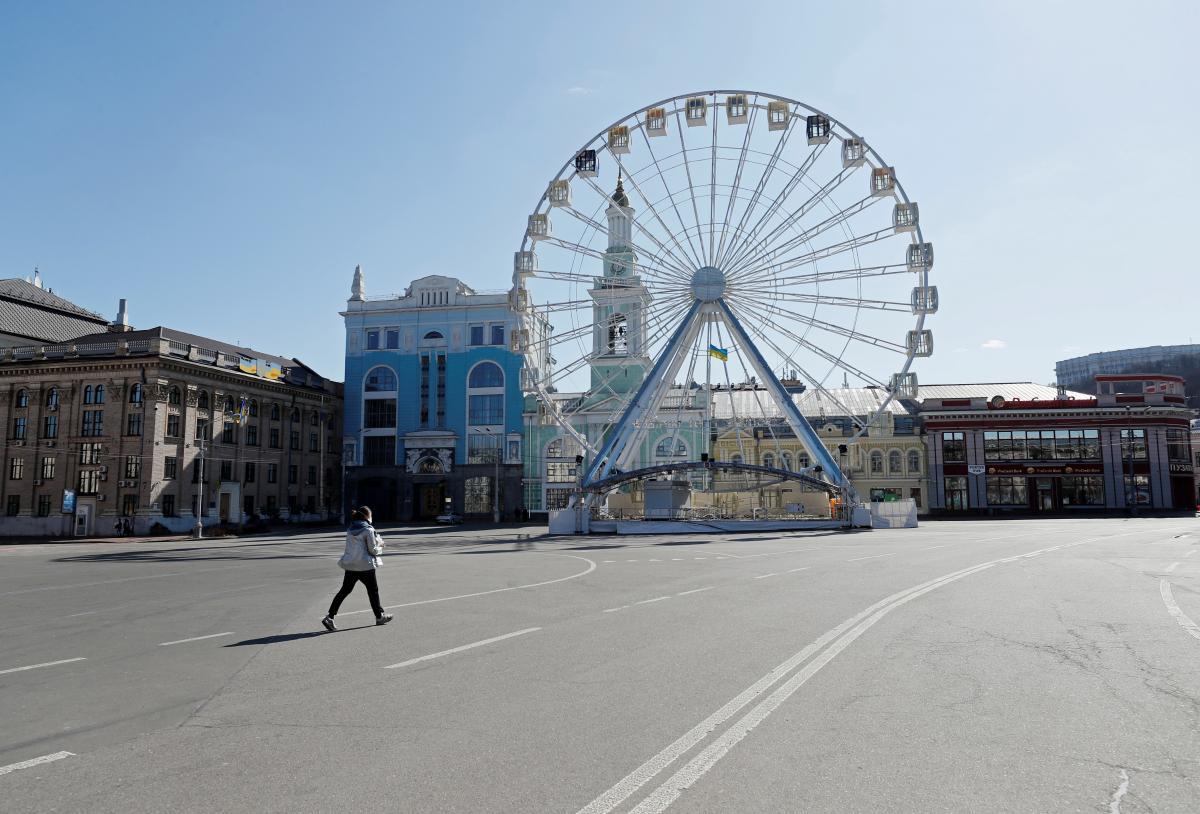 Lockdown is not under discussion / REUTERS
The Ukrainian government is mulling over five scenarios for tougher COVID-19 quarantine measures, and none of them is related to the local elections scheduled to be held on October 25.
Three sources in the government shared this information with the Obozrevatel media outlet.
Read alsoFour COVID-19 risk levels introduced in Ukraine – health minister
According to them, quarantine curbs might be stepped up by the end of the year, but such a decision will most likely be correlated with an increase in the number of COVID-19 patients to 10,000 new cases per day and with the bed occupancy rate in hospitals.
"There are five scenarios – green, yellow-green, yellow, orange, and black. There will definitely no green one. The black one [is possible] if there is a high mortality rate and more than 10,000 cases per day," a source told the publication. 
"[Ukrainian Prime Minister Denys] Shmyhal is against a tougher quarantine, but decisions are made on Bankova Street [the President's Office]. They try to show that it's all the Cabinet, although in reality nothing really depends on it [government]."
According to the source, it will take at least a month to form new local councils after the local elections are over, which will be followed by reshuffles on key executive positions, and a new policy will be hammered out. Yet, Prime Minister Shmyhal advocates adaptive quarantine, as it is his invention and he is banking on it.
"Decisions on lockdown are not even discussed. The Health Ministry mentions it, among other things, as a preventive measure – to make Ukrainians comply with the current restrictions. The Cabinet is now lobbying to introduce the punishment for not wearing protective face masks, tighten control, [begin] inspections. But certainly they are not going to shut down all the businesses unlike the case this spring. In any case, it is not even discussed," the source added.
Other related news reports: