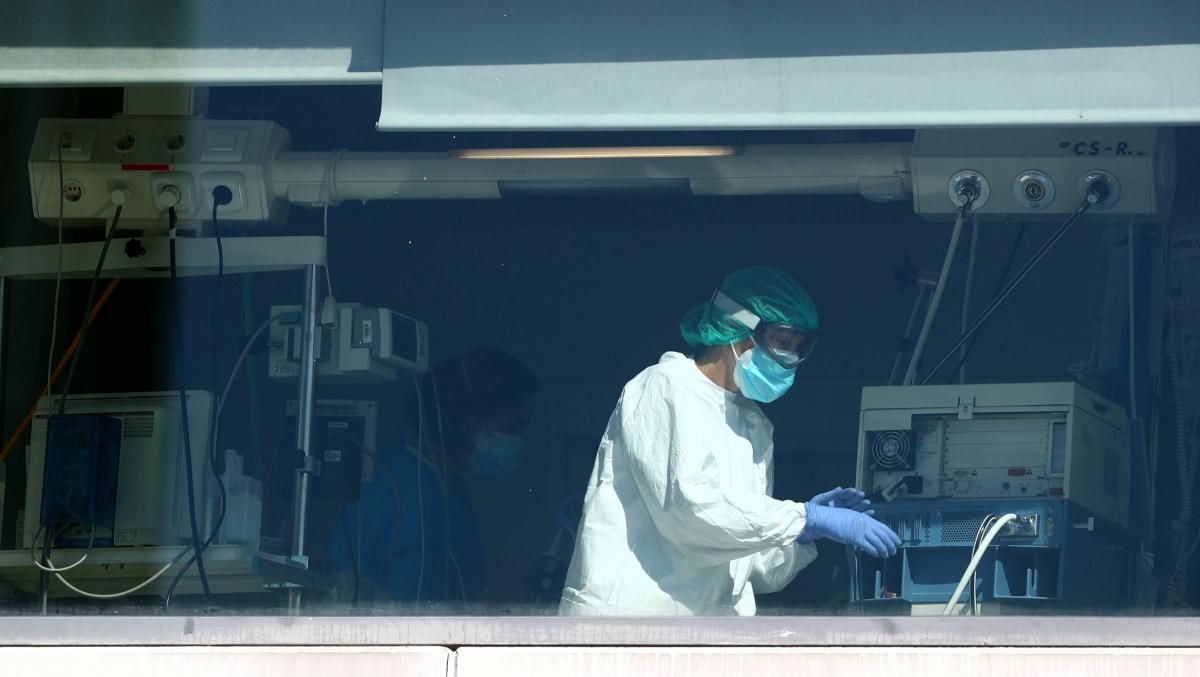 Now 14,000 beds have access to piped oxygen / REUTERS
Ukraine may soon see a record spike in hospitalizations of patients with the confirmed diagnosis of COVID-19.
This was announced by Deputy Health Minister and the country's Chief Medical Officer Viktor Liashko on TV Channel Ukraine 24.
Read alsoDaily COVID-19 spike in Ukraine hits new high with 4,027 cases on Sept 30
The cause behind an increase in the number of cases, according to Liashko, is the fact that people do not follow anti-epidemic rules.
"We are nearing a record number of hospitalizations per day," he said.
"There were 742 beds, and today it is 730-735 throughout the country. Because of this, the bed occupancy rate and percentages are on the rise. An increase in cases of coronavirus disease is critical. This is an indicator that signals that we have started neglecting anti-epidemic rules. I will keep on saying this until the situation is back to normal."
He also said that almost 30,000 beds in hospitals in Ukraine had already been repurposed. According to him, 14,000 beds now have access to piped oxygen.
"Five hundred beds of academic institutions in Kyiv will be repurposed. Kharkiv Region's deputy governor has come today, we have considered what additional hospital in Kharkiv could be engaged," he said.
"The health care system has been ramping up its potential," he added.
Coronavirus in Ukraine: Statistics
In Ukraine, 4,027 new COVID-19 cases were recorded in the past day – this is an "anti-record" in terms of the number of new patients per day.
In total, there were 208,959 laboratory-confirmed cases of COVID-19 in Ukraine as of September 30. The death toll was 4,129, some 92,360 patients have already recovered. There were 2,110 recoveries and 64 deaths in the past day.
In Kyiv, the number of new COVID-19 cases has recently decreased. In the past day, 219 new cases were confirmed in the capital city against 416 the day before.