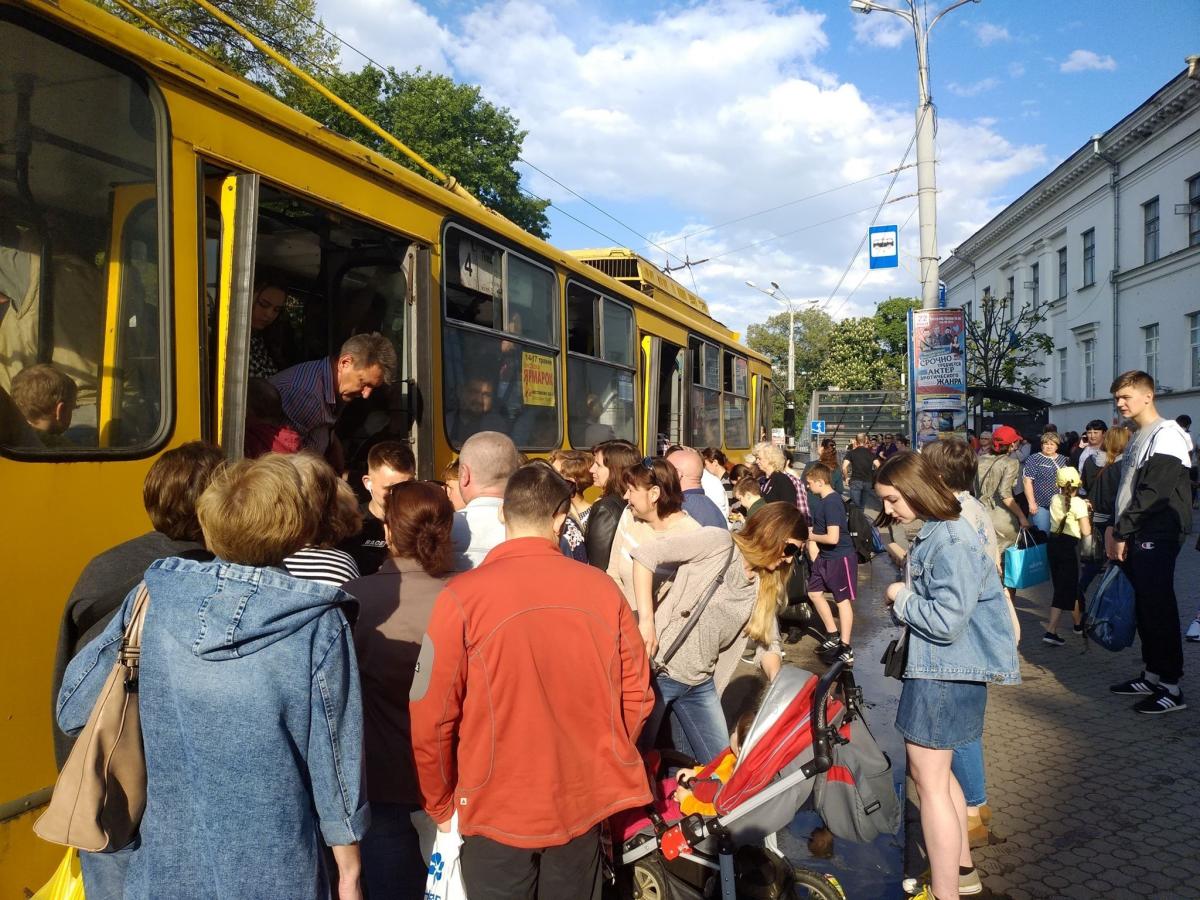 Oleh Bulashev
The city of Poltava, which has recently been included in the red quarantine zone, will not be toughening certain quarantine-related restrictions, following Kharkiv's suit.
In particular, public transport will maintain operations, while restaurants and cafes will also remain open to clients.
Chairman of Poltava Regional State Administration Oleh Synegubov says almost 2,000 active COVID-19 cases were recorded in the regional center, which was much more than in other cities and districts of the region. Over 100 new cases are recorded in Poltava almost every day.
"What's banned starting Monday, October 19: visiting educational facilities (except for preschool), culture centers, cinemas, entertainment establishments, and social protection offices," the official wrote on Facebook.
According to Synegubov, regular and irregular public transportation, operations of cafes, restaurants, shopping and entertainment centers (without entertainment services), trade and consumer services for the population will not be suspended.
The situation will be reviewed at the next meeting of the State emergencies commission. If dynamics deteriorate, restrictions will be toughened. How to prevent this? There are three simple things to do: put on a face mask, sanitize your hands, and keep your social distance. Also, the participants in the electoral process should start taking care of people's health, not their political ratings," he said.
Read alsoDaily COVID-19 spike hits new high with almost 6,000 cases on Oct 16Earlier, the authorities in the city of Kharkiv, the city that had also been included in the red quarantine zone, refused to halt public transportation.
Quarantine in Ukraine: Background
On August 1, new rules for adaptive quarantine were enforced in Ukraine. All regions were divided into "green", "yellow", "orange", and "red" zones according to the level of the epidemic threat.
On October 13, the Cabinet of Ministers extended the adaptive quarantine until the end of the year, passing certain changes to regulations.
Prime Minister Denys Shmyhal said it was a "necessary step," adding that such quarantine is "the most effective mechanism" in tackling COVID-19 in Ukraine and beyond.
On October 15, Minister of the Cabinet of Ministers Oleh Nemchynov said a new epidemic zoning would be enforced at 00:00 on Monday, October 19, while the capital city of Kyiv would remain in the orange quarantine zone.