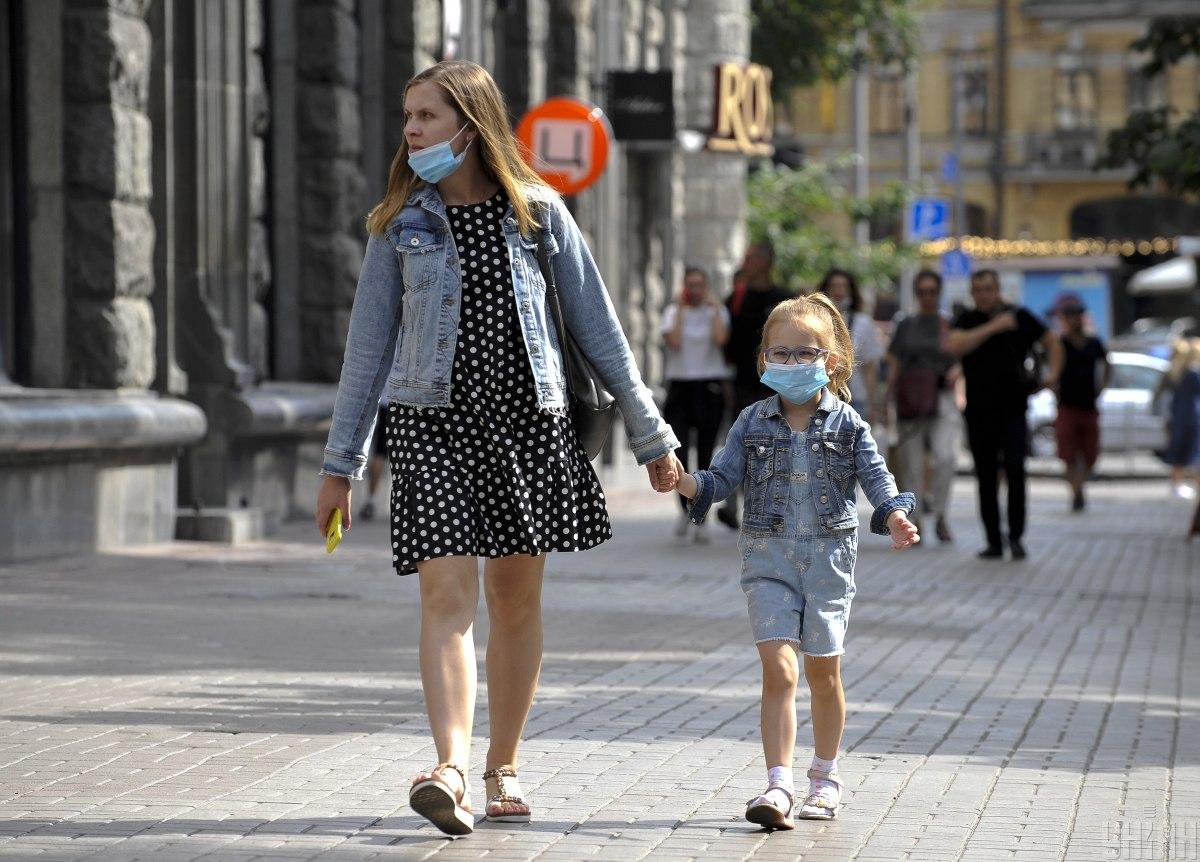 Photo from UNIAN
Ukraine said 2,106 new active COVID-19 cases had been confirmed across the country in the past 24 hours as of August 21, 2020, marking yet another highest daily rise.
According to the Health Ministry's Telegram channel, there were 100,643 laboratory-confirmed cases in Ukraine as of August 21.
Read alsoSchools in Ukraine's red quarantine zone to operate online – health ministryAs many as 51,078  patients, including 637 in the past day, have recovered.
The pandemic has already taken 2,207 lives in Ukraine. In the past 24 hours, 23 fatalities were reported.
In total, 1,378,519  polymerase chain reaction (PCR) tests have been run since the outbreak.
The overall incidence per region is as follows:
3,478 cases in Vinnytsia region;
4,989 in Volyn region;
1,894 in Dnipropetrovsk region;
1,183 in Donetsk region (Ukrainian-controlled districts);
2,695 in Zhytomyr region;
6,771 in Zakarpattia region;
1,234 in Zaporizhia region;
7,462 in Ivano-Frankivsk region;
751 in Kirovohrad region;
11,328 in the City of Kyiv;
4,805 in Kyiv region;
12,793 in Lviv region;
213 in Luhansk region (Ukrainian-controlled districts);
912 in Mykolayiv region;
5,578 in Odesa region;
614 in Poltava region;
8,238 in Rivne region;
1,124 in Sumy region;
4,116 in Ternopil region;
7,033 in Kharkiv region;
329 in Kherson region;
1,828 in Khmelnytsky region;
8,505 in Chernivtsi region;
1,219 in Cherkasy region; and
1,366 in Chernihiv region.
Read alsoZelensky demands more effective COVID-19 awareness campaignData from Russia-occupied areas – the Autonomous Republic of Crimea, the city of Sevastopol, parts of Donetsk and Luhansk regions – is not available.
COVID-19 tests were run by the Public Health Center's virological reference laboratory and regional laboratories.
As of the morning of August 21, 2021, the Center had received 2500 reports of suspected cases. In total, there have been 159,185 reports on suspected COVID-19 since the beginning of 2020.
Quarantine in Ukraine
The adaptive quarantine was introduced on August 1. Ukrainian regions were split into the red, green, orange, and yellow zones depending on hospital load, the average number of PCR and ELISA tests, the ascertainment rate of COVID-19, and daily spread dynamics.
Quarantine-related curbs differ in each zone. The mildest ones are in the green zone, the regions included in the red zone have to introduce the toughest restrictive measures.
Updated quarantine zoning became effective in Ukraine on August 17.
Kyiv was included in the yellow zone. In Ukrainian schools within the "orange quarantine zone", teachers will be wearing protective face shields in class.
The new zoning will take effect on August 24 after the latest review of August 20.