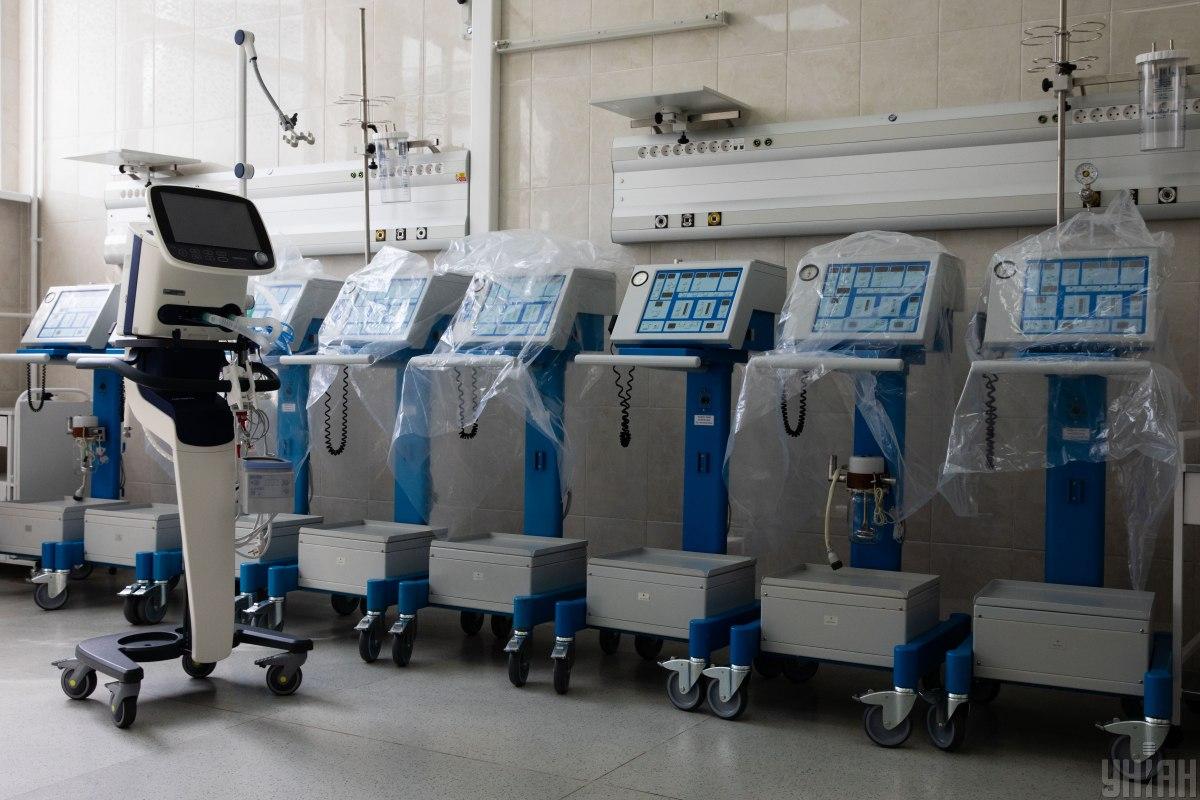 Photo from UNIAN
Ukrainian Health Minister Maksym Stepanov has said there are about 4,000 ventilators and 35,000 beds for COVID-19 patients in hospitals, while laboratories have a supply of tests enough for up to two months.
According to the official, 12,704 beds were available and ready to receive patients with COVID-19 at the start of the epidemic outbreak in Ukraine. The number of intensive care beds stood at 324, while 1,183 medics and 5,157 healthcare workers were operating, said Stepanov.
Later, hospitals were provided with 536 ventilators, 188 oxygen concentrators, 385 patient monitors, and 365 pulse oximeters.
Read alsoDaily COVID-19 spike in Ukraine hits new high with over 2,700 cases on Sept 4"The virology laboratory had test kits for checking 3,000 coronavirus samples, we ran 200 tests a day when I was taking the helm of the ministry. Today we run over 25,000 tests and we have a constant supply of test kits to cover up to two months," Stepanov said at a briefing on Friday, an UNIAN correspondent reports.
Stepanov said as of September 2, there are 26,000 beds in 315 hospitals providing assistance to COVID-19 patients, while there are more than 9,000 beds in 213 reserve hospitals, so the total number of beds available in the country is over 35,000.
"The number of ventilators in hospitals is about 4,000, currently 227 devices are in use. The situation with other equipment has also significantly changed," he said.
According to the minister, the Health Ministry's attention is currently focused on supplying centralized oxygen to beds or providing oxygen concentrators to hospitals, since oxygen therapy is very important in the treatment of patients with COVID-19.
"The healthcare system... is absolutely ready for [tackling] the disease, but we must understand that any system has limits. And even if we buy more ventilators or oxygen concentrators, or provide beds, we need people who can use this, those who can provide medical assistance. These are our medics: resuscitators, anesthesiologists, infectious disease experts, virologists, as well as lab assistants, and others, and this is a rather limited resource, taking into account how they have been treated for the past 29 years," the minister added.
Stepanov once again emphasized it is impossible to fight the disease without following the Health Ministry's recommendations.
Coronavirus in Ukraine: other news