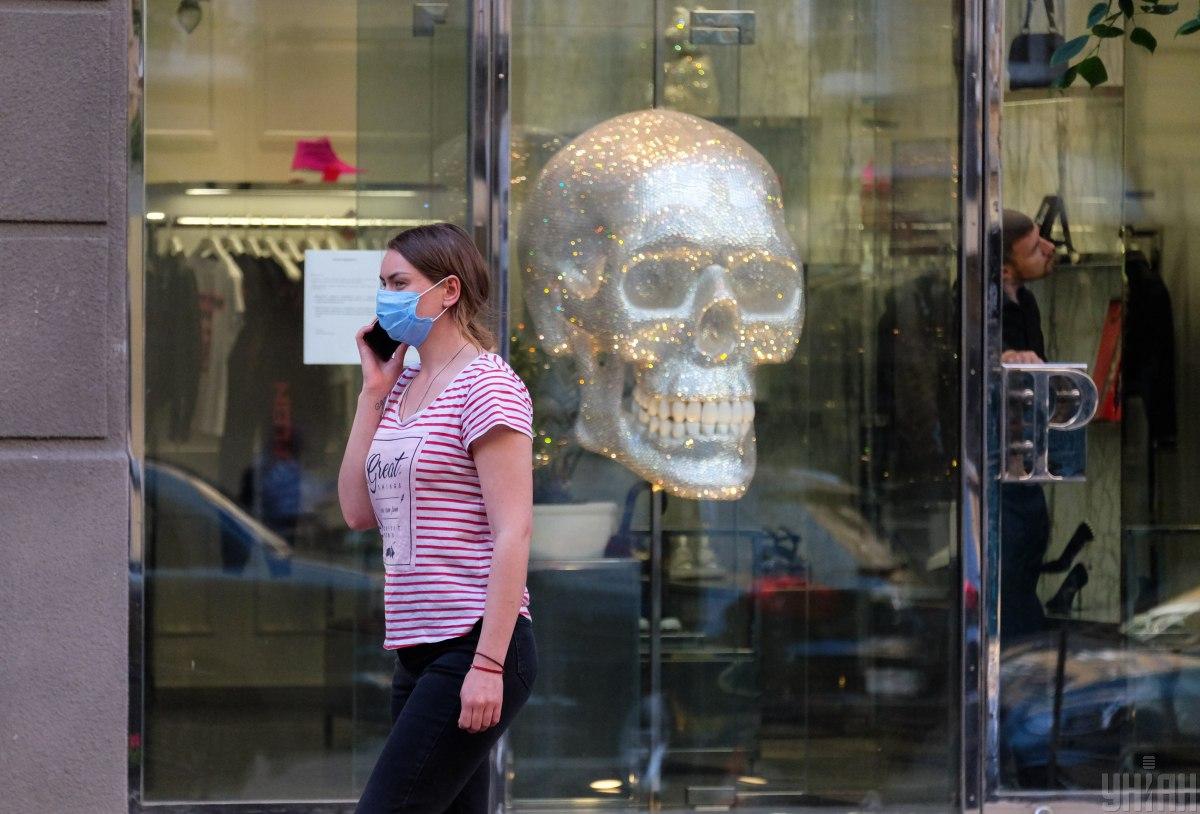 Photo from UNIAN
The Ukrainian Health Ministry's Public Health Center says no new COVID-19 cases were recorded in Ukraine's Mykolayiv region in the past day.
Read alsoKyiv mayor reports 58 new COVID-19 cases, one fatality in past day
That is according to the results of tests for the said period, while there were 899 suspected COVID-19 cases.
Meanwhile, only one person contracted the disease in Kherson region in the past 24 hours.
Most COVID-19 cases over the period under review were reported in Lviv region (171), Zakarpattia region (74), and Rivne region (73).
A total of 530,442 PCR (polymerase chain reaction) tests were conducted.
The total number of confirmed cases per region is the following: 1,563 cases in Vinnytsia region; 1,610 in Volyn region; 1,021 in Dnipropetrovsk region; 349 in Donetsk region; 1,154 in Zhytomyr region; 1,882 in Zakarpattia region; 541 in Zaporizhia region; 1,893 in Ivano-Frankivsk region; 604 in Kirovohrad region; 4,084 in the city of Kyiv; 2,119 in Kyiv region; 3,398 in Lviv region; 68 in Luhansk region; 323 in Mykolayiv region; 1,188 in Odesa region; 287 in Poltava region; 2,572 in Rivne region; 236 in Sumy region; 1,542 in Ternopil region; 1,707 in Kharkiv region; 184 in Kherson region; 587 in Khmelnytsky region; 4,135 in Chernivtsi region; 568 in Cherkasy region; 448 in Chernihiv region.
Data from Russia-occupied areas – the Autonomous Republic of Crimea, the city of Sevastopol, parts of Donetsk and Luhansk regions – is not available.
COVID-19 tests were conducted by the Public Health Center's virological reference laboratory and regional laboratories. As of the morning of June 18, 2020, the Center had received 1,101 reports of suspected cases. In total, there have been 75,574 reports on suspected COVID-19 since the beginning of 2020.
As UNIAN reported earlier, there were 34,063 laboratory-confirmed cases of COVID-19 in Ukraine as of 09:00 Kyiv time on June 18. They included 966 deaths and 15,447 recoveries. Some 829 new cases were recorded in the past day.