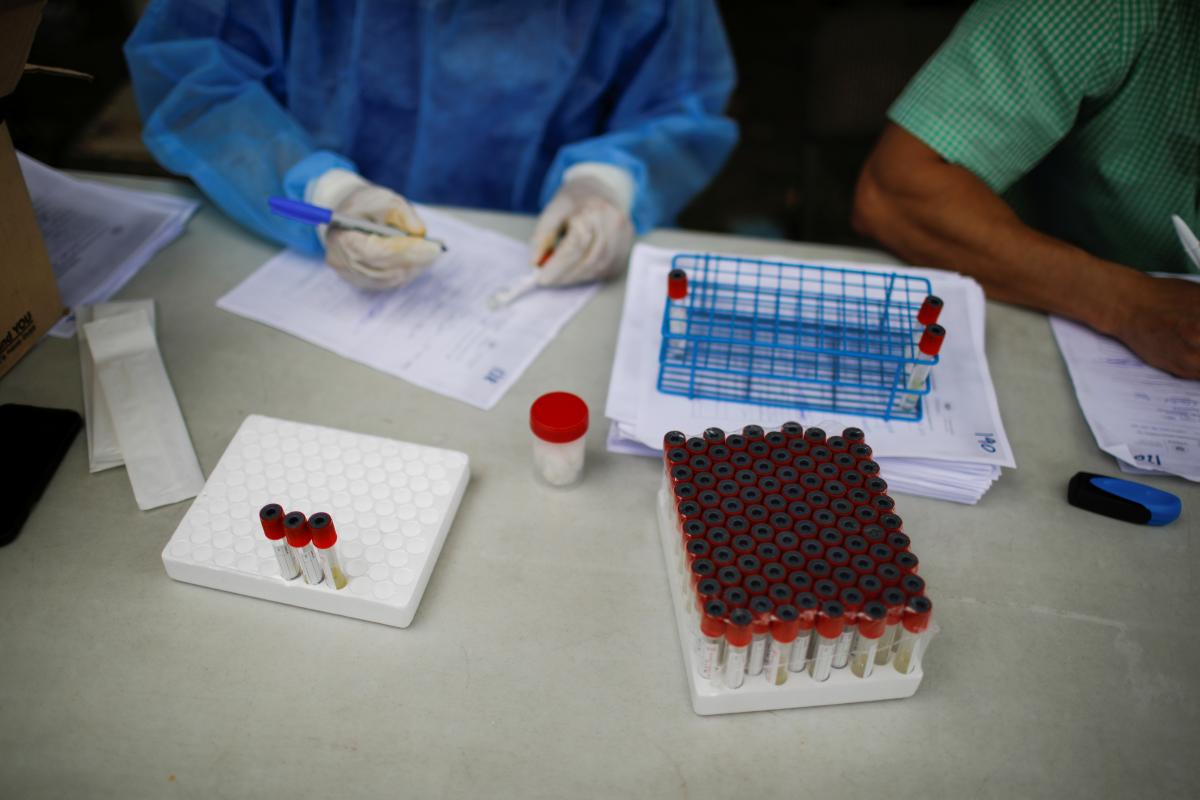 REUTERS
Ukraine's health ministry over the past day reported 1,799 new active COVID-19 cases.
"Over the past day, 1,799 people fell ill, including 127 children, as well as 86 medics," Health Minister Maksym Stepanov told a Kyiv briefing on Monday, August 24, according to an UNIAN correspondent.
Read alsoBatkivshchyna Party leader Tymoshenko tested positive for coronavirusHe went on to say that 279 people were hospitalized and 22 COVID-19 deaths were recorded, while 289 patients recovered.
The information is confirmed by the interactive map of COVID-19 spread, designed by the National Security and Defense Council.
Over the past 24 hours, Ukrainian labs ran 13,542 coronavirus tests, including 9,350 PCR and 3,192 ELISA.
"In terms of regions, over the last day the largest number of cases was reported in Chernivtsi region (241), Kyiv (209), Ivano-Frankivsk region (170), Odesa region (145), Lviv region (142), Kharkiv region (141), and Ternopil region (139)," said Stepanov.
Since the pandemic outbreak, 106,757 people have contracted the novel coronavirus in Ukraine, 52,524 recovered, and 2,293 died.
Quarantine in Ukraine: background
The adaptive quarantine was introduced on August 1. Ukrainian regions were split into the red, green, orange, and yellow zones depending on hospital load, the average number of PCR and ELISA tests, the ascertainment rate of COVID-19, and daily spread dynamics.
Quarantine-related curbs differ in each zone. The mildest ones are in the green zone, the regions included in the red zone have to introduce the toughest restrictive measures.
Updated quarantine zoning became effective in Ukraine today, August 24. Kyiv remains in the yellow zone.
In Ukrainian schools within the "orange quarantine zone", teachers will be wearing protective face shields in class, while red-zone schools will switch to online classes.