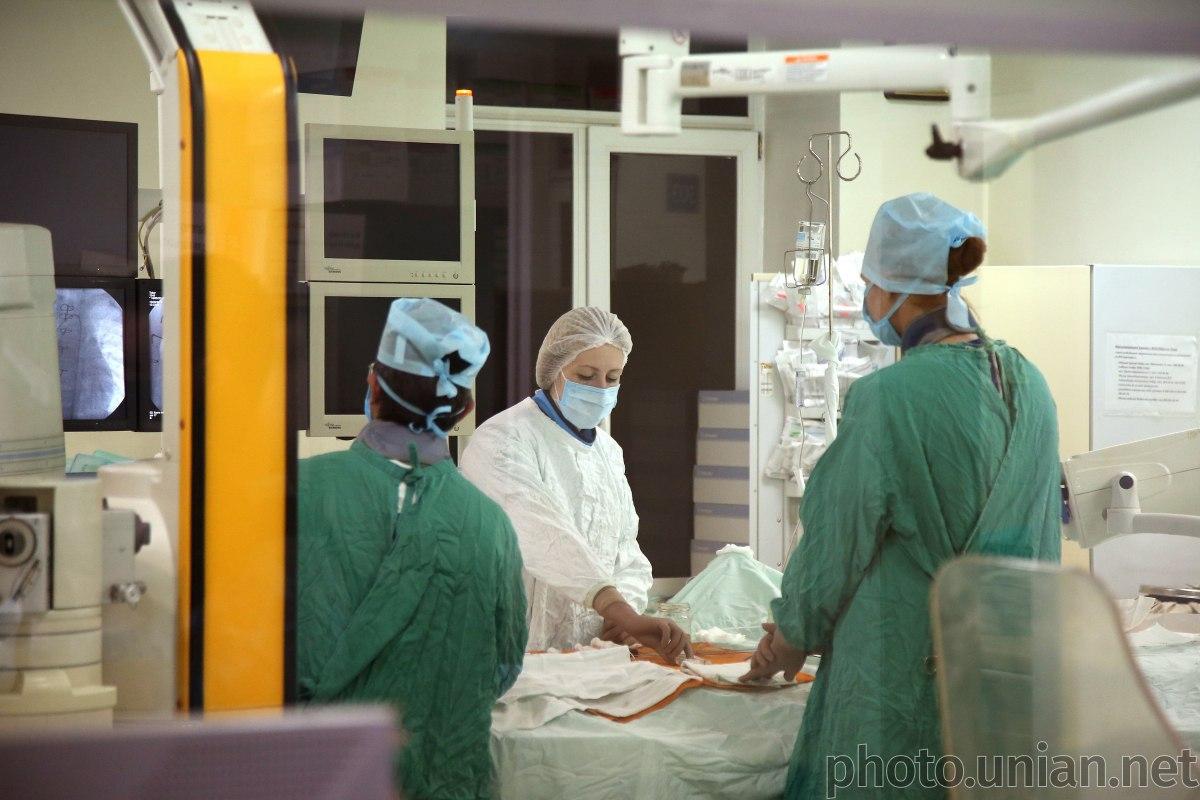 Photo from UNIAN
Ukraine's top health official has reported a sharp increase in the number of coronavirus cases with a severe course of the disease.
Over the past day, 333 patients with coronavirus were hospitalized. Now 5,854 infected people are being treated in medical facilities. A month ago, on July 15, there were 3,935 people with confirmed COVID-19 were being treated," Health Minister Maksym Stepanov told an online briefing, an UNIAN correspondent reports.
Over the past month, the number of people treated in hospitals grew by 1,819, he added.
"We're seeing a sharp increase in COVID-19 daily rise and also cases with severe course of the disease," said the chief heath official.
In Ukraine, hospital load with COVID-19 patients averages 24%. A total of 5,854 patients are undergoing treatment in hospitals. At the same time, there are locations where the load is above 50%, the minister stressed.
Read alsoZelensky demands more effective COVID-19 awareness campaign"If we take regions where we have long been recording the highest incidence, Kyiv has hospital load at 52%, Ivano-Frankivsk region – at 48.8%, Lviv region – at 52.8%, and Chernivtsi region – at 52.4%. Indeed, we have regions where the situation is much better. For example, Zaporizhia region with just 3.6%," Stepanov said.
According to him, today there are 1,700 mechanical ventilators available in hospitals.
As the minister noted, the authorities are now increasing capacities of hospital facilities, including deploying the second-wave hospitals.
"During the pandemic, we have doubled our capacity and will continue to increase it," Stepanov said.
Coronavirus in Ukraine: data as of August 15
In Kyiv, a new high over the past day: more than 200 new cases reported.
Another anti-record of 1,847 COVID-19 cases was reported across Ukraine.
In total, 89,719 cases of COVID-19 infection have been recorded in the country since the COVID-19 outbreak, including 2,044 fatalities, (+33 in past day).